Comprehensive Outline, Lesson 8, chip. (13+)
Expanding the thred outline
#

2015237

by chip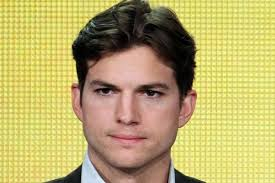 THE COMPREHENSIVE OUTLINE
Nick Novak, P.I.For Hire
LCE: Nick Novak, while on a missing persons' case, witnesses a hardened criminal rescue a boy from burring alive where no one else could.
Dramatic Premise: After experiencing the LCE, Nick is determined to bring down The Three Strikes Law to more reasonable sentencing.
Foreshadowing: In striving for more mercy in the No Tolerance philosophy of sentencing criminals, Nick will, evidently, not stop at anything or for anyone.
The back story: is that Nick hated seeing the underdog being victimized as far back as grammar school.

The three Crises:
1. *Self-induced crises: Disgruntled persons sabotage his vehicle by puncturing the tires, etc.
2. *second crisis: He ends up being held against his will by some porno thugs
3. *3rd crisis: Nothing stopped Nick from preaching mercy on minor felonious criminals.

Characters: CC Nick Novak, Detective-self employed
Sandra: Secretary
Willy Granger: Janitor


Objective 36:
Synopsis of overall story
Nick Novak, an ex SFPD policeman turned detective opened his own private investigative service after 8 years with the city. His cases range from missing persons to murder.
The first chapter is about a missing teen. Before taking another case, he gets involved with striving to bring more understanding with mercy to the No Tolerance law and the Three Strikes and You're Out law.
He runs into trouble with the Legislators not wanting to change any law and gangsters wanting their competition to serve as much time for crimes as possible. After the laws do change in 2011, he goes back to taking cases as a P.I. Some die hard No Tolerance adherents try to kill Nick out of revenge, but are caught and sent to prison. Nick celebrates and goes on with his case work.

Chapter 1:

Nick Novak takes a missing persons' case.



The P.I. takes a case of a missing teen the child of Mr. & Mrs. Waters. Diane, their child, is 17 years old. Nick finds clues In Diane's bedroom, and a telephone number leads him to Los Angeles to hunt for Diane there, as an informant told him she may be at the Torrent Restaurant on Wilshire Blvd. Nick searches out this clue. At the restaurant he interviewed the owner and a woman who made pies. The information he received was that Diane did visit the restaurant regularly accompanied by a gangster named Gizzo. Nick hates criminals far exceeding the normal distaste for them (this is now, but will change).

Chapter 2:

Nick follows clues in trying to find missing person

.

Nick pursues what clues he received from the restaurant owner and pie maker. *[Second crisis]: He ends up being held against his will by some porno thugs. Wisely he convinces the thugs to let him go. He does find Diane, but is hesitant to pick her up due to the mob. Finally he devises a way to outsmart Gizzo and does so. Gizzo is inadvertently shot by an enemy and brought to the hospital where he saves a boy from burning to death. This is where Nick makes a total reversal of his philosophy from his detesting criminals; he sees they do have some good in them-sometimes a lot of good.

Chapter 3:

Nick gets his vehicle sabotaged



Nick hires a secretary. She helps him in making appointments to speak to various community bodies. He speaks before the police academy to new graduates, high school seniors, business persons as Macy's employees. * [Self-induced crisis] Disgruntled persons sabotage his vehicle by puncturing the tires, and at other times break windows and always leaving a note for him to stop meddling with legislative laws. He won't quit but increases his crusade for more mercy when sentencing minor felonious criminals. He sees it as being criminal sentencing a youth to life in prison for stealing at three different times a $40 sweater.

Chapter 4:

The detective was prohibited from speaking against the legislative laws'



The Detective Did Not Cease. He does not heed the warnings to stop intruding in legislative laws.
•[3rd crisis]: Nothing stopped Nick from preaching mercy on minor felonious criminals. As nothing stops him from his crusade, he is forbidden to ever speak again against the legislative laws. He began writing letters to officials pleading for less absurdity in sentencing small time crooks under The Three Strikes and You're Out law.

Chapter 5:

Detective Novak Relaxes.



He took a vacation to the 7,000 foot high, gleaming, pure, blue green, huge, Lake Tahoe in Nevada. Nick was hopeful that he wouldn't lose his license, but he is worried, as he has been contacting civil officials in person besides sending letters. He even sent The President of the United States one.

Chapter 6:

Nick yields to temptation.



He had his license revoked from working on any major crimes, but he could work on smaller ones as any citizen may. Working for a friend, he took a murder case from the file and began working on it. A jealous employee turned him in to the Consumer Affairs who had Nick arrested and was sentenced to three years in prison. After serving only 60 days, the State of California's laws changed removing The Three Strike Law from minor felonious crimes. Nick was freed and celebrated.

Chapter 7:

The Judicial System Underwire



Nick Novak, now released from jail goes back to taking cases. His first is that of an ex-convict seeking justice on the judicial system for putting him away for ten years. He stole a sweater from Macy's valued at $40 three different times totaling $120 in thefts, and he was sentenced to ten years in the state prison.


Chapter 8:

A Minor Wants Revenge



Nick's new case regards a young boy who was raped while in a juvenile detention facility by a guard. He was in the facility for letting air out of a teacher's car tires.


Chapter 9:

Young Rape Victim Gets His Revenge.



Because of the cooperation of an eye witness to the rape of the young prisoner, the perpetrator was apprehended and brought to trial. During the court hearing, the guard rapist had a note get to the young victim saying that next time I'm going to do it three times. The guard was discovered as the one sending the note to the youth, and had three years added to his ten year prison sentence in San Quinten. While in the prison, the guard didn't stop harassing the young boy. He got letters sent to the youth warning him time and time again that the next time he is raped; it will be twice as painful

When the warden learned of the madman rapist of the young child sending hateful warning letters to his victim, he was transferred to Pelican Bay, a maximum security facility.


Chapter 10:

Positive Proof



A pedestrian became a hit and run victim while crossing the street within the cross walk lines. The victim hires Nick Novak to search out the perpetrator of the hit and run. On questioning everyone he could find that might know anything about the crime, he found an old woman who saw the hit and run from her window. Now Nick found out the car's make and color, so he pounded the pavement seeking other witness'. In a small bar near the crime, a patron told Nick who did it and where he lived. Sure enough the description of the car matched that given by the old lady, and paint from the vehicle was the same as found on the victim's clothes. This was positive proof to convict the driver and he went to prison for three years.


Chapter 11

The Case of Cruelty to Animals


Nick is approached by a perspective client who wants to find who poisoned her Afghanistan Dog. He took the case and spoke with his brother about using a Wolfhound dog from his pet shop as a decoy. Reluctantly, nick's brother agreed was convinced no harm could possibly come to the decoy dog.

Nick ties the decoy Wolfhound to a sturdy steak pounded into the ground near where the Afghanistan was poisoned. He takes a position where he might observe the dog and permit him to reach the dog in seconds if there is any foul play. After an hour and a half, a man holding a box in his hand approached the dog. Quick as lightening, Nick blew his whistle and yelled at the man to haul and that he was under citizen's arrest. Nick grabbed the box away from the criminal, called the police to book him. When the court heard the case, the dig killer went to jail for one year, and had to pay for the Afghanistan Gog he killed.


Chapter 12



The ACLU Wants Nick to Speak


Nick locks up his office after giving Sandra a two week vacation, and begins speaking with the ACLU about his adventures in sponsoring more leniencies in administering the Three Strikes Law. He was well received wherever the ACLU brought him to speak, mainly luncheons. After a few weeks, he is awarded a medal from the ACLU for his determination on fighting for what is right in making the time match the crime.


Chapter 13:

Hatred for Nick Didn't stop.



A delivery person delivered a bouquet to the ACLU luncheon, and a servant put them in the sink while he went looking for a vase. Blam, a bomb went off in the flowers ruining the sink and causing water to spirt from the pipes. A plumber was called, as well as the bomb squad. The bomb squad wouldn't come out as the bomb had already been detonated. Firemen did respond to check on any hidden sparks that might have lodged with in the wall.


Chapter 14:

Nick's Ire Being Aroused Seeks Help.




Nick calls the SFPD detectives seeking help in discovering his adversaries. Practicing good investigative techniques, the detectives find clues revolving around the flowers with the bomb. Checking with the shop they came from, they discovered who purchased them. With more work, a suspect arises. Unfortunately, it is the Prosecutor for the State. The detectives claim they haven't a clue who is ...after Nick.



Chapter: 15

Cowardice in the Legal Beagles



Vignette 4 Crisis 1: (by sneaking around the lawyers premises, Nick is asking for trouble.)

The detectives, being afraid of losing their job, play it dumb about finding dynamite and gun power at the Prosecutor's' address. Nick, himself, not believing the detectives, questioned the flower shop owner himself and discovered, as did the detective, explosives on the premises of the Prosecutor for the State. He called the bomb squad where he has friends. They came out and rid the explosives from behind the house of the Prosecutor, Jeff Brads.


Chapter 16

Are The Threats Empty



On being arrested, Jeff Brads, threatens Nick. The Prosecutor is sentenced to three years in San Quinten, across the bay from San Francisco.
Nick is cautioned by some friendly lawyers that he may expect retribution for seeing Jeff Brads in prison. His friends didn't know just what actions the Prosecutor will take from Quentin, but they are sure he will try and get back at Nick, though innocent.


Chapter 17:

Threats From Prison

( Crisis two: Vignette 5).

His friends were right; the procurer sent a telegram to nick stating that his life is in danger. The councilor stated he will be out in a year, so you had better split the state. Nick replied with a telegram of his own, warning Jeff Brads that by making these kinds of threats, he is asking for twelve years behind bars.

Chapter: 18

Justice for Nick



An assistant warden contacted Nick and relayed the message about how Jeffery Brads' telegram was read, and now he is serving ten more years in Pelican Bay Prison, a maximum security prison. Nick received a phone call where he was threatened by some of Jefferies' collogues. He was warned to get out of California, or his knee caps were to be broken. Nick answered as Nick does. He warned them stating that ten years in prison would be awaiting them if they hurt him.

Chapter 19

The Prosecution Does Not Rest



(Final crisis, Vignette 6)

Nick planned a big party celebrating his going back to work on his investigative cases. Before he could get the invitation's out, he was abducted by some of the Prosecutor's Brads goon collogue. The criminals took him to a wharehouse and offered him a cigarette before they broke both of his knee caps; he refused, as Nick didn't smoke

Chapter: 20

Saved



As the goons were on their way to the warehouse, an unmarked detective's vehicle followed. After the goons entered the warehouse, the detectives drew their weapons and bashed down the door and found Nick held and ready to be tortured. The detectives yelled for the goons to freeze that they did. Now with Prosecutor, Jeffery Brads in prison for years and years, and his colloquy, goons going up for attempted mayhem, Nick felt safe and secure.
Nick increased his invitation list to his celebration party. He had more than a few reasons to do so.