Printed from https://www.writing.com/main/view_item/item_id/2053606-Mansole-Eitur
(1)

by

A*30s*Faith

Listen to the sound, find the meaning bound; by God believe ur ear, learn/know your fears.
Listen to the sound, find the meaning bound;
By God believe your ears, learn to know your fears.

She doesn't have a name; clandestine is her game;
ask around her trail, find her to no avail,
unless she wants you to. Smell her perfume,
enthrallment ensues, no fear, yet here is the end of you.

Eric was the 'nice enough' sort, always with a good retort.
Life of the party, when he chose; could woo a girl when temptations rose.
One day she came for him,

describe 'her' more (2 lines?)

Manny was a gentle man, always there to lend a hand;
a bit weak willed though strong in love, he slid into her trap, like a glove.
'Smitten' could hardly explain it; trapped is the better way of sayin' it.



ManSoul Eater, devours the souls of men, not always bad men
does she get her comeuppance in the end? is there a WomanSoul Eater?

Do the good guys get released or do they become benevolent ghosts?

woman-her name's not pronounced man so-lay it's mansoul
she killed my husband
is killing him...
he's in a coma
does he come out or does the woman eating dr. kill him?

----------------------------------------------------------------------------------------------------------------------------\

Dark Dreamscapes Poetry Contest (13+)
Octoberfest Closed. Round 41 opens Dec. 1, 2020
#

1971713

by 🌑 Darleen the Dead

This month's contest runs from August 1st 12am WDC to August 30th 11:59PM WDC
August Round 13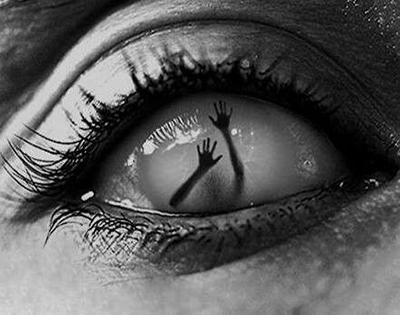 *Vignette6* Writer's Choice - Free-verse or choose a form from Shadow Poetry
*Vignette6* 60 Line Maximum

© Copyright 2015 A*30s*Faith (afaith at Writing.Com). All rights reserved.
Writing.Com, its affiliates and syndicates have been granted non-exclusive rights to display this work.
Printed from https://www.writing.com/main/view_item/item_id/2053606-Mansole-Eitur