For a full list of previous issues, go to: "Blogging Bliss Newsletter Archives"


Get Blogging Bliss automatically each month.
Subscribe at:
"Blogging Bliss NL Subscription Request"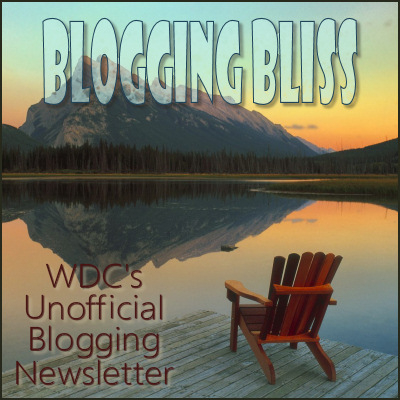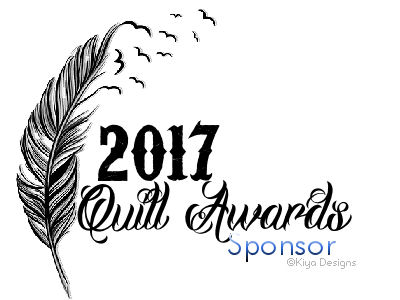 July 2018
Issue: Sixty-Seven
This issue is rated
ASR
per WDC's "Content Rating System (CRS)"

NOTE: Items linked in this newsletter may be of a higher rating.
Publisher/Editor-in-Chief:
Wordsmitty ✍️
Editor:
Fivesixer
Proofing Assistant:
QueenOwl ~ A New Day Dawns


1. Editor's Note
2. Featured Topic
3. Editor's Picks
4. Welcome
5. Blogging News
6. Blog Events
7. Special Item
8. Miscellaneous


This Month's Editor:
Wordsmitty ✍️
Hello. It's time again, that time when the Blogging Bliss is published. So, I need to write some great intro. Hmmm.
Special Guest author for the Feature this month. A familiar one for his work around WDC, his blog, and his past features here. So scroll on down and read how he got into blogging from
Chris Breva - Is grateful!
.
If you haven't jumped ahead, there's much more to read after the Feature as well. Of course, there's the Editors Picks and Welcome for new blogs - all well worth a read and comment. And also make sure to check the winners and events for the latest in blogging. Tips and Tricks rounds out the newsletter with a feminder how to give Merit Badges with a secret for one that won't cost you any Gift Points.
Keep on Bloggin'!
WS

What Can I Accomplish with Blogging
by
Chris Breva - Is grateful!
When I was first introduced to blogging, I had no idea what it was about. I'm an old school writer, and old school writers did everything the hard way. We used typewriters to type our material, which made editing next to impossible. To edit you often had to trash whole pages of a manuscript and retype it, hoping you made no mistakes. Now if we make a mistake we simply delete it and replace it, but with a typewriter this wasn't possible.

Then the advent of the word processor came along and allowed a little more limited freedom, but really big mistakes were still hard to handle. Finally we have computers, and writers are free to correct, delete, and so forth at will.

Then the Internet came along, and blogging became popular. When I first heard the term "blogging," I thought it was a mispronunciation. I had never heard of blogging before. Then I discovered that blogging was actually an Internet term for sending out information in the form of a log you keep online.

I was still very skeptical, like many who read this newsletter are skeptical. I thought blogging was just a waste of good resources. Then one day I hit a stumbling block in my writing career. I had hit a point where the genre I usually write in had become rather old to me. I wanted to expand my writing to try other genres. I wrote two horror short stories, which was a new genre for me, and won prizes for both. So I decided to give blogging a try.

I wrote a blog for Blogging Circle of Friends and won blogger of the week my first time out. Thus encouraged I began to take blogging seriously. I realized that blogging was here to stay and it is a good genre to get into. Today I try to use my blog to convey my Christian beliefs to others. While many prompts in no way relate to Christianity, I try to find some angle to insert it and am often successful.

I encourage anybody who does not blog to begin doing so. Most of the blogging forums on Writing.com send you a prompt each day, and they are usually really easy to write about. You may do what I did and surprise yourself with your ability to blog! Blogging really is a lot of fun.

Blogs may be restricted to Upgraded Authors and higher. These entries may have a lower content rating than the overall blog.
"LIVING IN BELIZE"
from "
iguanamountain blog
"
[
E
] by
iguanamountain
"Invalid Entry"
from "
Invalid Item
"
by
Lynn McKenzie
"July 11. 2018"
from "
Wheel of Fortune
"
[
18+
] by
ridinghhood--p. boutilier
"Hipster Monday <3 to connect to coffee/WiFi"
from "
Shadow Puppet Storyteller
"
[
18+
] by
Walkinbird
"Dreams"
from "
Invisible
"
[
ASR
] by
Kat
"Invalid Entry"
from "
Invalid Item
"
by
Veritas
"Kinda Gone"
from "
Reality Bytes ~ Adrie's Blog the I.
"
[
GC
] by
WhataWowzers
"Freaky Pets"
from "
The QPdoll Blog
"
[
18+
] by
Christmas QPdoll
"Invalid Entry"
from "
Le Voyage Magnifique
"
[
18+
] by
Dave
"Invalid Entry"
from "
Invalid Item
"
by
Thundersbeard 30DBC JULY HOST
We'd like to welcome the new bloggers, old bloggers starting a new blog, and bloggers restarting entries in old blogs after a break.


Eyes without a face
with blog "Invalid Item"
Go read and leave a blogging welcome comment.

CONGRATULATIONS
to Blogging Circle of Friends
Blogger of the Week:


July 8 - July 14 - Eric Wharton

There's always blogging things happening. Check out these:

Blogger's Tips-N-Tricks

Are you editor material or would you just like to help with the Blogging Bliss?
We're looking for editors and guest writers. As part of the staff, you get all the pleasure out of bringing to readers great blogs you've read, spectacular ideas you have about blogging, and magnificent news from blogging activities all the while improving your writing craft beyond just putting words on a page. And it's a lot of fun.
Please let me,
Wordsmitty ✍️
or one of the other editors listed at the top know, and you too could see your byline distributed across WDC.
Do you have a question or a topic about blogging?
We'd like to hear your feedback and comments on our newsletter. It's very important to us to know what you think.
Plus you may get your blog featured in a future newsletter.
Blogging Bliss Newsletter Forum (E)
Discussion of ideas and suggestions about blogs and the Blogging Bliss newsletter
#

1911857

by Wordsmitty ✍️
.



To read the blogs of WDC members, please go to:
Official Blog Page
.
Also you can click on Bloggers in the WDC lefthand column.



If you have a blog entry that you'd like to promote, whether it's yours or someone else's please visit:
"The Blog Board"
(may also be accessed under the Community link in the WDC lefthand column).



LOOKING FOR GUEST WRITERS:
If you think that you'd like to be a guest writer for our newsletter, please let us know because we're looking for YOU. Please contact: Wordsmitty ✍️
or any of the editors listed at the beginning.



WE HOPE YOU ENJOYED THIS MONTH'S ISSUE.
We thank you for your readership and we'll see you next month.


UNTIL THEN, HAPPY BLOGGING!
If you would like to not get the Blogging Bliss monthly, you may unsubscribe from "
Blogging Bliss Newsletter Subscribers
"
by going to the left column under My Account and click on Group Memberships (or click this link
Group Memberships
) then click "Leave Group."