For a full list of previous issues, go to: "Blogging Bliss Newsletter Archives"


Get Blogging Bliss automatically each month.
Subscribe at:
"Blogging Bliss NL Subscription Request"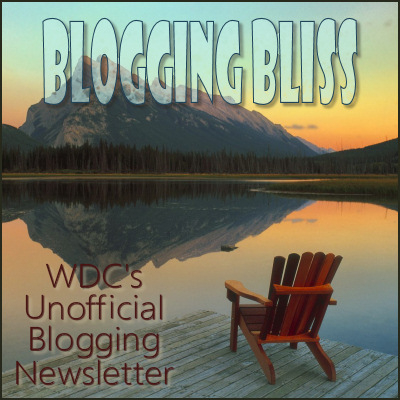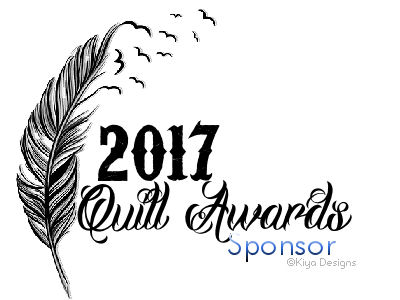 January 2019
Issue: Seventy Three
This issue is rated
ASR
per WDC's "Content Rating System (CRS)"

NOTE: Items linked in this newsletter may be of a higher rating.
Publisher/Editor-in-Chief:
Wordsmitty ✍️
Editor:
Fivesixer
Proofing Assistant:
QueenOwl ~ A New Day Dawns


1. Editor's Note
2. Featured Topic
3. Editor's Picks
4. Welcome
5. Blogging News
6. Blog Events
7. Special Item
8. Miscellaneous


This Month's Editor:
Wordsmitty ✍️


Wishing all a well and enjoyable New Year including the rest of the three hundred plus days that follow. To help that along, check out this month's Editor's Picks as well as the new and restarted blogs in the Welcome section. It's a good time to read others and send them an encouraging comment. So please do. It'll make you feel good.

Feeling good, at least about your blog and writing, is what is discussed in this month's Feature. It's something that hopefully every writer gets. This isn't just reading others. It's also considering how you feel about your own.

Big blogging happenings in February, so make sure to check the Blogging Events listed below and get involved. You then may find your name listed as a winner in the next issue of Blogging Bliss..

Keep on Bloggin'!

WS

Satisfaction
by
Wordsmitty ✍️
As the wind whooshed by, it tugged at the house. A small groan sometimes escaped, but it remained stout against the onslaught. This time the wind roared and rattled the windows as it terrorized the grand, old building. Yet it stood solid, unafraid as it had for so many years.

The sun had warmed and roasted the structure every day that it could burn away the clouds. And when it couldn't, the clouds bullied it with pellets of water and ice. Nature, it seemed, was not happy letting it impose upon the landscape.

A man shuffled across the yard holding his hat on his head as wild hair strands whipped about his ears and neck. Years had taken its toll on him, more so than all the elements had on the shelter he called home. It protected him, and he cared for it. Together they had spent most of their lives together, but both knew soon they would part. Perhaps not physically. The human would stay beside his wife where she lay inside the small, white pickets; a stone marked with her name. A blank next to it for him.

But today would not be that day. Nor this night, or the next. Both were still strong. The man would write to fill his time, strange stories no one understood. He shared it as a blog. Many would read; some would comment; none knew his reality, though it didn't matter to him. The words that he left were his satisfaction.

Do you get satisfaction from your blog, as much as the fictitious person above? As writers, what we put down in words should provide us some satisfaction, otherwise why would we write? But where does that satisfaction come from?

For some, it comes from knowing there are people reading, the more the more satisfying. For some it may be the feedback and comments, a way of connecting in both directions with readers beyond knowing just that they are there. Lastly, are those who simply enjoy translating thoughts to solid media - paper or electronic.

Have you ever considered where your satisfaction lies? Let's hope it's not only from the coins it brings you, if used that way.

Knowing how you find satisfaction is the best way to spirit your mind to keep and improve your writing. Take some time to consider this and you will be able to get even more.

Blogs may be restricted to Upgraded Authors and higher. These entries may have a lower content rating than the overall blog.
"state of mind"
from "
Evolution of Love 2
"
[
13+
] by
sindbad
"Bought a sawed-off shotgun"
from "
Taming the Stars
"
[
GC
] by
Satuawany
"Deliver Us Some Evil"
from "
The Shape of Today
"
[
E
] by
Tanith
"My New Year Cleaning Ritual"
from "
Proclamations & Confessions
"
[
GC
] by
The Red Queen Kissy
"Invalid Entry"
from "
Invalid Item
"
by
Rebecca
"Thoughts on the Day..."
from "
Invisible
"
[
ASR
] by
Kat
"How I started and listening skills"
from "
Life's Needle Drop
"
[
GC
] by
Charlieee 🌈
"January 18, 2019"
from "
Chris' Christian Blog
"
[
13+
] by
Chris Breva - 6 Years at WDC!
"ON A SUMMERS DAY THE EARLY YEARS."
from "
Writing, Writing and More Writing...
"
[
13+
] by
Mary Ann MCPhedran
"I am not an artist"
from "
My thoughts from the ledge...
"
[
GC
] by
Lilli
We'd like to welcome the new bloggers, old bloggers starting a new blog, and bloggers restarting entries in old blogs after a break.


Kittiara
with blog "Whiskers and Tails - Continued"
[18+]

♫~ Kenword~♫
with blog "June Light Inspired"
[E]

JubeCube ~ SSDGM
with blog "Bloggy Goodness"
[18+]

Kwills
with blog "Bigger on the Inside"
[E]

TAofR
with blog "Aria in Elysium"
[13+]

paranormalnut
with blog "Writing Life"
[E]



Go read and leave a blogging welcome comment.







CONGRATULATIONS
to Blogging Circle of Friends
Blogger of the Week:


January 6 - January 12 AJ wants U 2 meet The CanMan!
January 13 - January 19 Eric Wharton
CONGRATULATIONS
to the "30-Day Blogging Challenge"
January Merit Badge winners:


IceSkating SugarCube
Carly - Prepping for NaNoWriMo
penntonic
Charlieee 🌈
Kittiara
and anyone I missed, sorry

There's always blogging things happening. Check out these:
"30-Day Blogging Challenge"
by
Fivesixer
. It's still on running an unofficial month, but still great fun and practice. Drop in and add your words. PLUS:
The 30DBC Mega-Raffle Extravaganza! (E)
A weekly raffle every weekend in February to benefit the 30-Day Bloggers Group.
#

2073770

by Fivesixer
"Blogging Circle of Friends "
by
CJ Reddick
. Always on. Join and get daily prompts plus chat a spell at:
Blogging Circle of Friends Prompt Forum (E)
This is the forum where blog prompts will be posted for the Blogging Circle of Friends.
#

1901904

by Grieving Lyn
"Blog City ~ Every Blogger's Paradise"
by
Grieving Lyn
. Take up residence or just get a second home to receive blog prompts and enjoy community events. Now offering prompts seven days a week. Stop by City Hall for:
Blog City Building Permit (E)
Blog City Building Permit
#

1779478

by Grieving Lyn
"Blog Harbor from The Talent Pond"
Sail in with
Jeff
to even more blog prompts and fun.

Blogger's Tips-N-Tricks
Tip: Satisfaction Quotient. You can generally tell when someone is satisfied or not by their facial expression. A
, a sigh, a grimace, a
, a
, etc. You know them well whether watching someone else or doing it yourself. But can you measure your own when it comes to your writing?
First reread it without wearing your technical editor's hat (or is it that little visor thing?). Do it as if you were just sitting down to read several blogs to relax. It's best if you are reading your blog online, like the Preview of what you just wrote here on WDC.
You have to see your expression as you do, This is hard to watch yourself and still see the words, so it's best to use your camera and record it. Then review with a playback and see if you can keep a straight face or not cry.

Are you editor material or would you just like to help with the Blogging Bliss?
We're looking for editors and guest writers. As part of the staff, you get all the pleasure out of bringing to readers great blogs you've read, spectacular ideas you have about blogging, and magnificent news from blogging activities all the while improving your writing craft beyond just putting words on a page. And it's a lot of fun.
Please let me,
Wordsmitty ✍️
or one of the other editors listed at the top know, and you too could see your byline distributed across WDC.
Do you have a question or a topic about blogging?
We'd like to hear your feedback and comments on our newsletter. It's very important to us to know what you think.
Plus you may get your blog featured in a future newsletter.
Blogging Bliss Newsletter Forum (E)
Discussion of ideas and suggestions about blogs and the Blogging Bliss newsletter
#

1911857

by Wordsmitty ✍️
.



To read the blogs of WDC members, please go to:
Official Blog Page
.
Also you can click on Bloggers in the WDC lefthand column.



If you have a blog entry that you'd like to promote, whether it's yours or someone else's please visit:
"The Blog Board"
(may also be accessed under the Community link in the WDC lefthand column).



LOOKING FOR GUEST WRITERS:
If you think that you'd like to be a guest writer for our newsletter, please let us know because we're looking for YOU. Please contact: Wordsmitty ✍️
or any of the editors listed at the beginning.



WE HOPE YOU ENJOYED THIS MONTH'S ISSUE.
We thank you for your readership and we'll see you next month.


UNTIL THEN, HAPPY BLOGGING!
If you would like to not get the Blogging Bliss monthly, you may unsubscribe from "
Blogging Bliss Newsletter Subscribers
"
by going to the left column under My Account and click on Group Memberships (or click this link
Group Memberships
) then click "Leave Group."