Printed from https://www.writing.com/main/view_item/item_id/2233338-Sonnet-A-Winters-Tale
| | |
| --- | --- |
| | An element of sarcasm and reality of his intentions and his love of winter. |
I've been practising with creating sonnets. Here is one I wrote whereby I used three quatrains and a couplet. The octave is in the first eight lines followed by the volta beginning from the ninth line and the sestet in the last six.




A Winter's Tale


Falling droplets from the heavens open bare
Offering his favourite season near
Does one's temperament match winter's brute flair?
Alike the stormy winds, a mutineer.

The dawning of subtle showers blanket
To soothe tumultuous critter's inside.
As raven skies compose to hawk and spit
He sheaths armour to find a foolish bride.

But one's eternal furore cannot grant
A summer breeze with fragrant scents, calmer seas
A rumbling thunderstorm that twists and chants
One's restitution is one's expertise.

So long the winter's may come and go by
So long, the love affair will sustain the lie.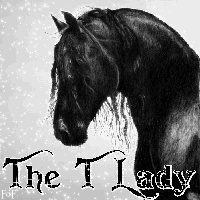 © Copyright 2020 x The T Lady x (the.t.lady at Writing.Com). All rights reserved.
Writing.Com, its affiliates and syndicates have been granted non-exclusive rights to display this work.
Printed from https://www.writing.com/main/view_item/item_id/2233338-Sonnet-A-Winters-Tale