(224)

by

Dave

A log of the magnificent journey across the vast sea of my imagination.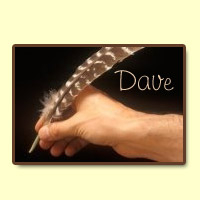 A log of our magnificent journey.
When Little John, the leprechaun,
published his mystery novel
regarding forest episodes,
he became a celebrity.

Folks all gathered at the tavern
with Little John, the leprechaun,
retelling all the tales he wrote
about the pot of gold and such.

Community citizens praised
his civic generosity,
when Little John, the leprechaun,
shared his royalties with the town.

Because of all that has happened,
every youngster of his clan
wishes they could be as famous
as Little John, the leprechaun.
Notes on the Quatern form of poetry
▼
© Copyright 2023 Dave (UN: drschneider at Writing.Com). All rights reserved.
Dave has granted Writing.Com, its affiliates and its syndicates non-exclusive rights to display this work.
Printed from https://www.writing.com/main/profile/blog/drschneider/day/3-10-2023