You have to prepare a complex meal for a special occasion, all of your family and friends will be in attendance.

Oh, oh... You are completely out of every ingredient, and you don't have time to go shopping. You have to send your muse out shopping, there's no other option.

What do you send your muse to shop for? What does your muse return with, and how does your dinner party turn out?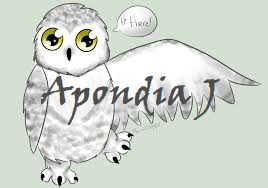 This has actually happened to me more than once.

When we reroofed the house, I knew we should feed the workers. Some of them worked for slave wages others worked out of the goodness of their hearts. I got in the car and headed for one of the local centers of civilization. Just the day before I had heard a advertisement about one of the fast-food places selling sliced beef sandwiches at a reasonable price. I ordered 25. I had not called ahead. Nevertheless, they put my order in and filled it. Once at home the food disappeared quickly.

My daughter and some granddaughters live in a neighboring state. I never know when they are going to show up. I never seem to have a lot of cash or food when I get the call they are on their way. It really isn't much of a case about what to feed people. If the muse helps it is with ideas about a menu, that is quick fix and easily found. Usually, the muse says send K.

One time I sent K for fast food Chicken. Baked some potatoes and set the table. Other times I sent K for cold cuts, cheese, and burger buns. Still, another time we just sent K for pizza. So, having refreshed my mind with the Prompt. and having the lay of the land for a family meal I have to say. Being completely out of every ingredient just doesn't happen here because we have to shop once a month for the whole month. So, stocking up is a necessary type of shopping.

If I was going to prepare for a family gathering on the quick, I would still send out for burger and hotdogs. Start up the grill. Take strawberries out of the freezer to thaw. Bake a very large amount of shortcake. Serving strawberry shortcake, sloppy Joes, or burgers and hotdogs on the grill would do it. I'm not sure what people consider complex. If I shopped for chicken, salad ingredients, put out pickles, celery sticks, carrot sticks, chips of some sort, and cheese and baked potatoes it would cook fast and feed a lot of people.

The muse would be more helpful with the conversation. As a family we often get together for short needs. Haying time, graduations, fixing automobiles, so a real family gathering would just mean catching up on what kind of jobs people have, how well they have been, what kind of phones we all use or how the dog training is going. We all have rescue dogs and this year at least three members of the family took in a new dog. All different breeds but, because they are shelter dogs, they have mostly the same training problems. Lots of laughter about any problem would be a real thing.

In this respect my son-in-law had just rescued a new dog as a companion to replace the very elderly dog he had lost to age a year ago. Just weeks after the new dog came into the family, he contacted covid. He lost his battle with Covid, but the family is keeping his dog.

In Greek mythology Zeus had 9 daughters that gave out inspirations to artists, musicians, and writers.

I like this reference: https://www.infobloom.com/what-is-a-muse.htm
A muse is someone, who has such an influence on another, that he or she becomes the focus and inspiration for that person's creative work. by Gary Crystal

According to the website link a muse can be a spiritual entity or a human loved one. I also think you can mistake the advice from the Holy Spirit as advice from a muse. Although this statement might start a controversial conversation.



{THE END}



Word Count = 690 - 73 for the prompt = 617