July 22, 2015

I'm going to start today to record on a daily basis whatever happens to strike my fancy. So, it is a very cool breezy day. I just posted 5 short book reviews to The Monthly Reading Challenge. I'm suppose to put away some winter wood today from the woodpile outside but I'm playing hookey from work to write so starting this blog will get done.

I'm having a daily fight with a flock of English Sparrows that are trying to take over my barn. They are making a terrible mess so they have to go. I have destroyed several nests so far they don't leave but they get out of the barn when I am around. I'm just starting the fight so I guess I don't know how far I have to go to discourage them.

I'm trying not to spread myself to thin on WDC because I find so many things that are interesting here and I am trying to work on a new story. I really enjoy sitting at my desk with a cup of tea and reading blogs on WDC.




November 26, 2021 at 12:34pm
My prompt is: Apondia is missing in Action I'll tell you why.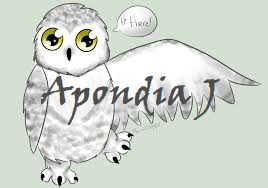 Microsoft put a stopcode instead of an update on my computer. This has happened before. The computer has gone to sleep and won't wake up so I can't do anything for now but, wait until something moves in my favor. Microsoft chats are not available presently: they gave a number to call. However Microsoft community says they aren't getting any help from the people who answer the phones. Last time this happened my computer just started working again so, I'll give it a few days hoping it will start up if not I'll see what's next.

In the meantime, I'm going to use K's computer. It is so inconvenient that I won't go into how inconvenient that will be. This all happened the day after my last blog post. Then, the same day for some reason we totally lost our internet. It just quit working. The electricity flashed on and off a couple times too. ??? I have no idea why??? When the electricity came back on I backed up my chargers that store electricity, so I can continue to read on my kindle and keep my phone charged. The WIFI came back on after awhile. And the corn stoves continue to keep us warm.

As for yesterday's prompt. I have a lot to be thankful for. There is a blizzard going on outside right now. I took the dogs out walking in it an hour ago. They look cool bundled into dog coats. I just finished crocheting Drifter a new one. fit very well under his walking harness. When we returned to the house they were ready to settle down for the day. If the snow gets to deep Char will have to be carried on part of the walk, because he is only about 12 inches tall. He won't be able to wade through the snow. Even with the blizzard we only have about 2 inches on the ground so far.

Thanksgiving Day we spent a few hours at my youngest son's home. They had a nice dinner all ready when we got there. There was lots of conversation to catch up on. Even though they are here during haying or fixing machinery we never just sit and talk. Catching up and hashing out news was nice. The weather was even compatible.

In spite of today's weather I have lots to do to keep me busy. I'm crocheting Char a new coat to match drifter's. it is half done. I have lots of books backed up to read. I have games to play with the dogs. We are warm and have a store of food in. The TV works even in a storm. I can't help thinking how nice it will be when spring cycles in, but that is several months away. I made some lemon treats, which will be our yummy for the day. Apple pie tomorrow, More turkey, and peanut butter cookies.

Have a great day. Hope you are all well. I'll be here blogging whenever I can. Otherwise I will just have to find my way back when I can. Keep warm.


walking in a blizzard is kind of refreshing. Makes the house feel cosy when you stomp off the snow or in the dogs case shake off the snow.
© Copyright 2022 Apondia (UN: judithd at Writing.Com). All rights reserved.
Apondia has granted Writing.Com, its affiliates and its syndicates non-exclusive rights to display this work.
Printed from https://www.writing.com/main/profile/blog/judithd/day/11-26-2021