Printed from https://www.writing.com/main/view_item/item_id/2283722-Sugar-For-A-Black-Cup
| | |
| --- | --- |
| | Devotion to our children momentarily pays off one morning while staring into black coffee. |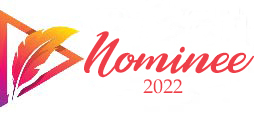 Wish I could I have held my babes longer
sweeter
now that I know

Wish I could act out a character —
rapt
their eyes mine
making them plead longer
later
when I couldn't say
no.

Whispered nights lingered
so long
falling under my own spell
in a short, tight bed —
wake to pure physiognomy
dim/lit.

Dreams glowed outside.
I peered perfect
candy lands, laughing
in leafy canopies chase —
hid in white pajamas
stranded on gold isles
amid brave majestic mounts.

My snow globe shook
seasonal melody.

Years scaled me down —
no stealth
harnesses or gear.

I stared into a black cup
one morning —
shadow on my back
sweetly waited.
A familiar face
offered arms, momentary gift
to feel whole.

Wish I had kissed the soft cheek.
Wish I held longer.

One of us can touch clouds
taste brewing rain
see color in greater dimension.

Don't want to escape/lose
but relive memories
of surly pirates with sugary swords
never to get a belly ache.


10.20.22
10.24/26.22 edits
44 lines, free verse

More Poetry with Coffee In It:
"Carry"

"Try Again…"

"It's About Something Caffeinated "
Brother's Brew (E)
After his life-threatening battle with cancer, I realized my brother's impact on my life.
#

2131726

by 𝓑rian Krushing It Compton


Sometimes, we move one another after the initial inspiration.

Poem in development for Wisconsin's top annual poetry award, the Muse Prize, judged this year by Ed Bok Lee.
© Copyright 2022 𝓑rian Krushing It Compton (ripglaedr3 at Writing.Com). All rights reserved.
Writing.Com, its affiliates and syndicates have been granted non-exclusive rights to display this work.
Printed from https://www.writing.com/main/view_item/item_id/2283722-Sugar-For-A-Black-Cup