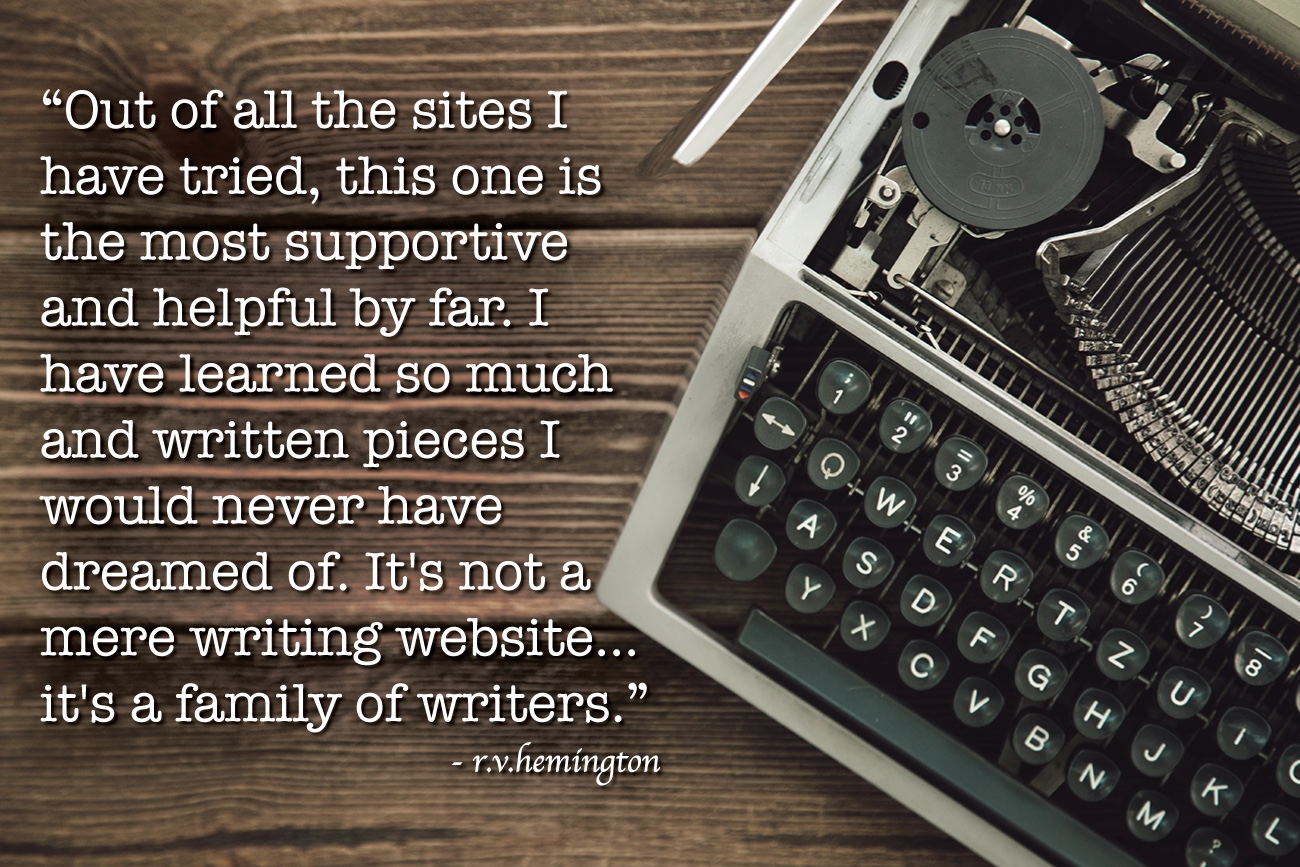 "I was very quiet...
...lacked confidence and did not mix with people well. I still am quiet and still find it difficult to communicate with people. However, since joining this site, my confidence has grown a tremendous amount. I have had work published , I have done a whole term in an English course and won an award for student of the year. All of this in little over a year. I believe this has been made possible through joining WDC and I hope it will continue for many more years." -sanita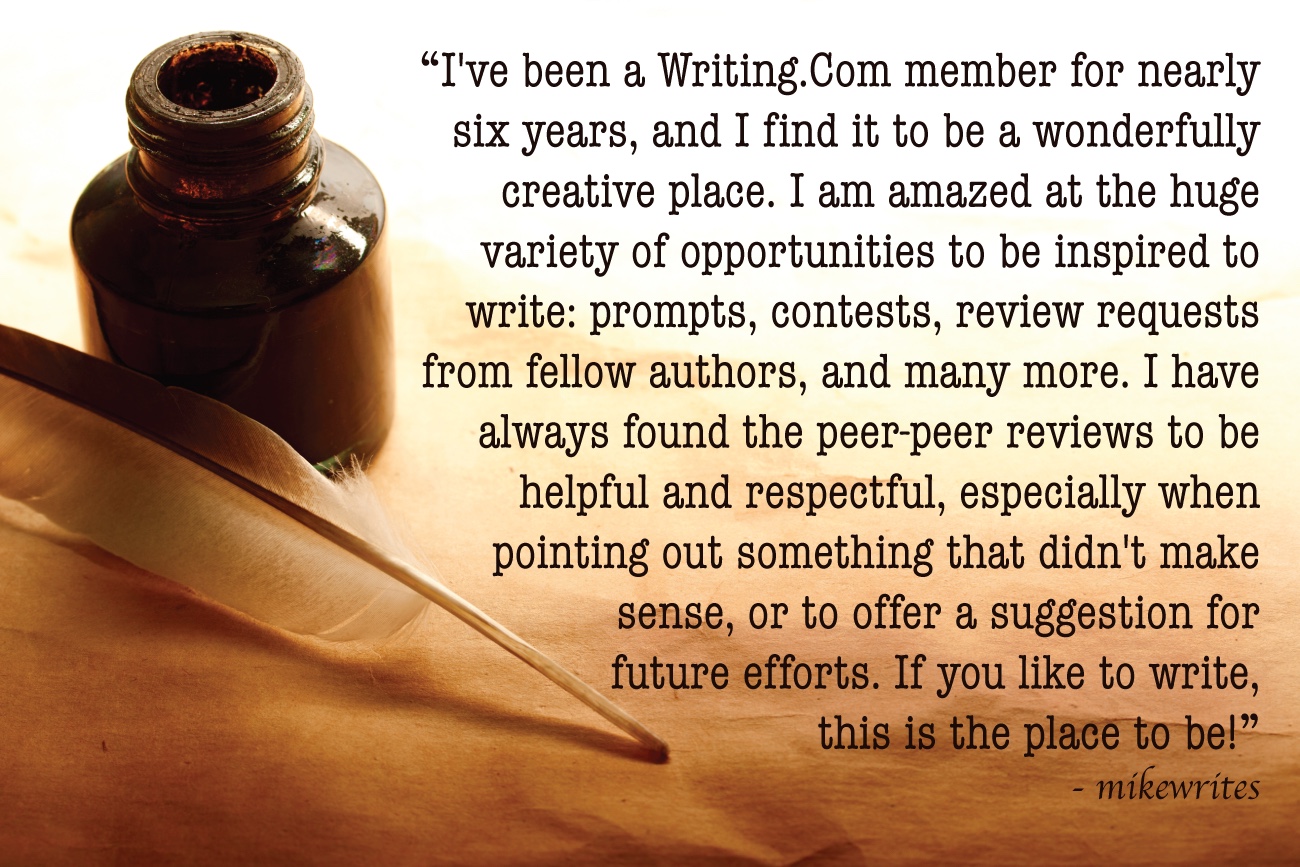 "Writing.Com is a wonderful site...
... for budding writers as well as established professionals. There's something for everyone, a caring community that supports its own in our struggle to become better writers. If you want to write, this is the place to do it!" -ahlewis32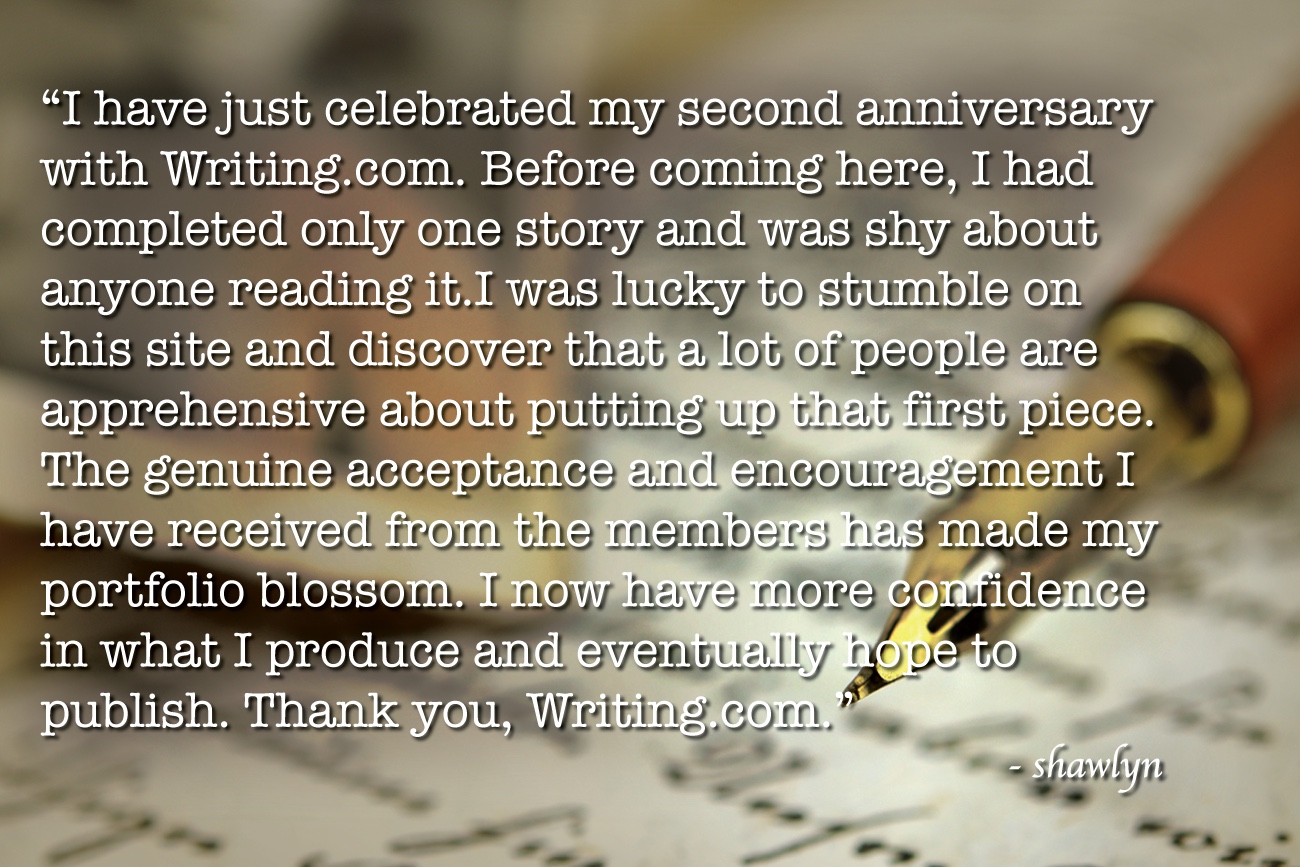 "I have to say, from the bottom of my heart...
...I have received some of the most helpful, kindest reviews since I have joined some three years ago. Thank you for letting me reveal my soul and pour my guts out to you guys." -aintnosaint