Printed from https://www.writing.com/main/images/item_id/1907548-My-Why-I-like-to-Review-Image
(1)

by

Jeannie🦋

This image I'm using for a contest I'm entering.
Who doesn't like to get a review? I do and I know most of the author's love recieving them. First of all, I feel it is a courtesy to tell the author what you liked about his story, poem or book. Next, it makes me feel good when I read a story. Reviewing makes you go over what you've just read and gives you a clearer picture on what this author is trying to get across. Here is a cute image for my story that I'm entering into "Showering Acts of Joy" contest.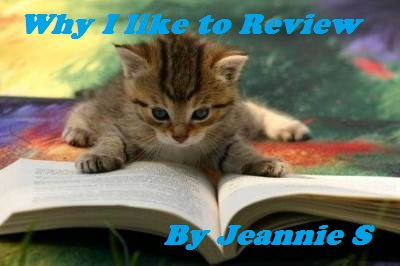 © Copyright 2012 Jeannie🦋 (UN: sjs55049 at Writing.Com). All rights reserved.
Jeannie🦋 has granted Writing.Com, its affiliates and its syndicates non-exclusive rights to display this work.
Printed from https://www.writing.com/main/images/item_id/1907548-My-Why-I-like-to-Review-Image