Printed from https://www.writing.com/main/images/item_id/2107274-Rising-Stars-M2M-Review-Signature
by

Jay O'Toole

Here's a new M2M Review Sig, I just created, with iPhone photo of Christmas decorations.
A local Christmas display had the word, "JOY" with each letter as tall as a person, during the Christmas season this year.
What a JOY-filled display! What JOY-filled reviews! :D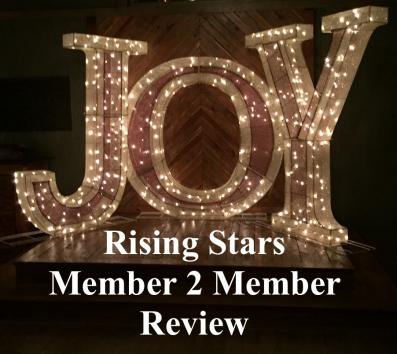 © Copyright 2017 Jay O'Toole (UN: 777stan at Writing.Com). All rights reserved.
Jay O'Toole has granted Writing.Com, its affiliates and its syndicates non-exclusive rights to display this work.
Printed from https://www.writing.com/main/images/item_id/2107274-Rising-Stars-M2M-Review-Signature