Printed from https://www.writing.com/main/images/item_id/2243499-Forest-Friends
(1)

Forest Friends
The quarantine is finally over here in Wonderland. It's time to gather with friends. Time to take a shower, take off the sweats. Dress up in your best.

You are invited to a tea party. I've been studying the recipes from The Great British Baking Show, so there will be pastries. And tea. Don't forget tea. I have a big pot of Earl Grey brewing.

Come join the party. See you soon.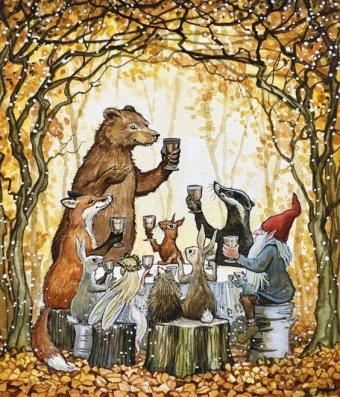 © Copyright 2021 QueenNormaJean BLOGS November (UN: normajeantrent at Writing.Com). All rights reserved.
QueenNormaJean BLOGS November has granted Writing.Com, its affiliates and its syndicates non-exclusive rights to display this work.
Printed from https://www.writing.com/main/images/item_id/2243499-Forest-Friends