Printed from https://www.writing.com/main/images/item_id/2291290-Three-Mini-Mugs-for-Lilli
(1)

by

Lilli ☕️ 🧿

A modified and personalized image for Lilli's March Cover Contest...
ruwth modified this image for:

Lilli ☕️ 🧿's Portfolio Cover Contest...

The original image was from an advertisement for a Nefelibata kit to create these cute mini-mugs. I cropped it, resized it, changed the colors to monochrome, added a border and personalized it. The original photo did not have any copyright noted.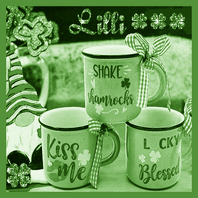 © Copyright 2023 Lilli ☕️ 🧿 (UN: lilli_in_fl at Writing.Com). All rights reserved.
Lilli ☕️ 🧿 has granted Writing.Com, its affiliates and its syndicates non-exclusive rights to display this work.
Printed from https://www.writing.com/main/images/item_id/2291290-Three-Mini-Mugs-for-Lilli