Printed from https://www.writing.com/main/view_item/item_id/1827549-Breaking-Dawn-Part-One-My-Views
| | |
| --- | --- |
| | My views on Breaking Dawn Part One. You knew this was coming! |
I saw Breaking Dawn Part One. Each Twilight movie gets better and better. You know I am a big Twilight Fan. I love this movie. Here is why. Oh. If you haven't seen it and are going to, don't read until after you have seen it.

Bella and Edward got married. The wedding was beautiful. I love Bella's dress and Charlie looked so sad when he gave her away. Rosalie warmed up to Bella. Rosalie has a heart. She is my favorite. Some other vampires attended the wedding as did Bella and Edward's high school friends. They commented that the people they didn't know looked like the Cullen family. Jacob got an invitation. Edward was so cruel to send him one. Jacob was so upset and he turned into a wolf and ran into the woods. I cried and felt sorry for Jacob. Jacob showed up to say good bye to Bella and he leaves upset because he knows Bella will be turned into a vampire soon. Jacob has a broken heart. I would have married Jacob if I was Bella. Seth attended the wedding and he is such a nice kid and he, too is part of the wolf pack.

Bella gets pregnant and Jacob finds out about it and he storms over to the Cullen's house ready to kill Edward. Jacob does calm down. He can't stand Edward and Rosalie but he likes the Doc because he helped him after he was injured by a vampire when the wolf pack helped the Cullen family fight the newbie vampires. Bella is in a lot of pain and Edward, Jacob and the Cullens are there for her. Poor Charlie thinks Bella is sick and going to France for a cure. Charlie can't know the truth, yet. Jacob leaves and argues with the wolf pack and Sam and the wolf pack want to kill Bella and the Cullen family. I have never liked Sam. Jacob's father is the chief and Sam needs to back off. Jacob told him this. I hate that the wolf pack knows each other's secrets. It is like a mind control thing. The wolf pack goes after the Cullens but Jacob tells them Bella is dead and it's over. Jacob becomes the voice of reason. The baby is born and Jacob wanted to kill the baby but he watched Rosalie holding her. He looks into the baby's eyes and he sees her as a child of ten and thinks of Bella. His heart is melted and it is like he falls in love with the baby. Jacob cried thinking Bella has died but the baby is alive and she is Bella's. Leah cares about Jacob and she and Seth didn't stay with the pack. They stayed with Jacob. Edward tries to save Bella by inserting venom in her system to change her into a vampire. Looks like Bella is dead. Jacob was there and told Edward that he won't kill him. He deserves to suffer like he is with a broken heart. At the end of the movie, Bella is having memories of her and Edward, the Cullen family, Charlie and Jacob. She opens her eyes and they are red! It is safe to say that she is a vampire.THIS IS THE END OF PART ONE! What? Are you kidding me? I want to see more. Can you believe we have to wait another year to see the next one? I wil endure it somehow. The Volturis' are in a dream scene but that is all we see of them. This movie focuses on the scenery of the beautiful woods by the Cullens' house. I could live here. I could be a vampire and be part of the Cullen family. My husband and I may go to Forks, Washington next summer. Maybe I will see the Cullen family and Jacob. Just kidding.

I hope you love this movie as much as I do. The scenery in Brazil shows the Jesus statue and the ocean. This is where Bella and Edward had their honeymoon. We will have to wait until next year to see the next part of Breaking Dawn. I cried when Jacob cried. He was howling in the woods in wolf form. Poor Jacob. I have been on Team Jacob all along. I love Edward, too. If you love this movie, let me know. It is the best Twilight movie, yet.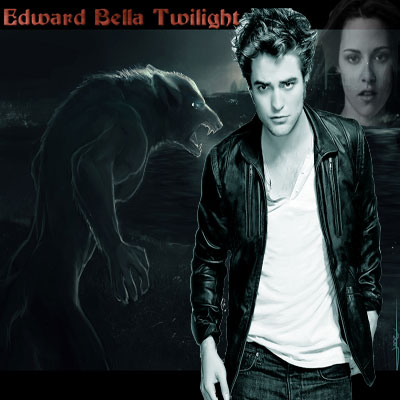 ** Image ID #1741344 Unavailable **
© Copyright 2011 Princess Megan Rose (tigger at Writing.Com). All rights reserved.
Writing.Com, its affiliates and syndicates have been granted non-exclusive rights to display this work.
Printed from https://www.writing.com/main/view_item/item_id/1827549-Breaking-Dawn-Part-One-My-Views