Printed from https://www.writing.com/main/view_item/item_id/1023274-Moons-Naughty-Kittens

Moon's Naughty Kittens

Moon, the cat had kittens three:
Merlin, Star and Zebedee.
They all belonged to Old Ma Nell,
A Witch who brewed a mean old spell.

She swept her house to make it clean
For party night on Halloween.
The kittens chased her wooden broom,
And followed her from room to room.

She thought that she would take a nap,
With Moon asleep upon her lap,
The kittens, though, were wide awake,
And full of mischief they could make.

They pounced on Old Nell's sweeping brush,
And flew up quickly, in a rush!
The kits clung on in awful fright,
Across the skies that Autumn night.

Then Nell woke up to Moon's meow,
She had to get them home somehow.
She waved her wand: "Come back, you Kits!"
The broom crashed down and fell to bits.

"No treats for you!" the Old Witch cried,
"I've got no magic broom to ride."
They hung their heads and shed a tear,
"We won't fly off again, no fear!"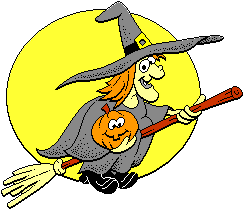 This Poem has been published by Anchor Books
in an Anthology of Children's Poetry:
"A Bedtime Poem For Every Day Of The Year"
ISBN 1844184269
Available from
http://www.amazon.co.uk
or
http://www.forwardpress.co.uk
Price £9.95
© Copyright 2005 Brenpoet (brenmaple at Writing.Com). All rights reserved.
Writing.Com, its affiliates and syndicates have been granted non-exclusive rights to display this work.
Printed from https://www.writing.com/main/view_item/item_id/1023274-Moons-Naughty-Kittens