Printed from https://www.writing.com/main/view_item/item_id/2270290-A-map-to-Hellenbach
(2)

A map, a story, a quest
A MAP TO HELLENBACH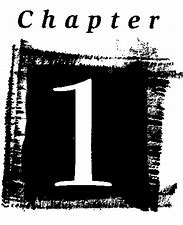 1



I was helping my friend clean out the attic. So much to pick up, puzzle over, and... throw out. Like this map.




A map leading where?

It showed nowhere I had ever been, nowhere I intended to go. The lines made loops and circles as if some lazy bird was etching daisies across the sky or maybe like an errant mole who couldn't see where it was going.

Better to throw it in the trash.

"That's priceless. Where did you find it?" My friend always thought everything was price
less.

"Under layers of dust. Don't you ever clean?"

"Not if I have to. That's a map I made when I was 12 years old."

"Trash."

"No. More like a nightmare. My grandfather's friend never got over being stationed in Germany after the war, and then Korea, and then Viet Nam... He kept scaring us with stories about pirates and treasure while singing silly songs about yellow submarines. I still hate that song."

"Which one?" If glares were icy missiles...

"I doodled while he sang. He spoke of mountains and marshes, trinkets and treasures. His hands drew a map in thin air. This is what I imagined. This is what I dreamt every night. I wept when he died. How could he die before he finished his story? Why didn't he say where and what he was searching for?"

"Okay Tiger... so it isn't trash. But what does it mean."

"He said it was important to follow the path wherever it may lead me."

"And where does it lead?"

"To Hell and back", he always said, "To Hell. And. Back."

"When do we leave?"


© Copyright 2022 Kåre Enga [179.9] (30.mars.2022)

About 285 words.

For March 2022:
Chapter One (18+)
Write the first chapter of a book, inspired by the prompt.
#

2251577

by Cubby Gone Campin'
Footnotes
A small city in Bavaria
© Copyright 2022 Kåre Enga in Montana 🇺🇦 (enga at Writing.Com). All rights reserved.
Writing.Com, its affiliates and syndicates have been granted non-exclusive rights to display this work.
Printed from https://www.writing.com/main/view_item/item_id/2270290-A-map-to-Hellenbach