Romance/Love





This week: Writing From a Romantic Point of View

Edited by: StephB 2013 Busy Bee
More Newsletters By This Editor



1. About this Newsletter
2. A Word from our Sponsor
3. Letter from the Editor
4. Editor's Picks
5. A Word from Writing.Com
6. Ask & Answer
7. Removal instructions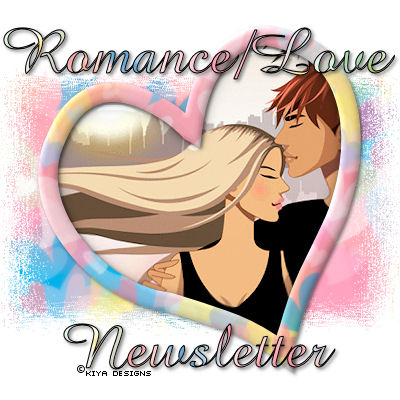 Every story has a storyteller and a point of view from which they tell that story. So, what works the best with romance?




The most widely used "points of view" narration is first person and third person. Let's take a look:

First Person: This point of view uses the "I" pronoun and it includes the thoughts and perspectives of the main character. In a romance, that's usually the heroine.

Example: Jimmy Thomas made my heart skip a beat. If it wasn't his smoldering blue eyes, it was that perfect dimple next to his cheek. My problem? Now that we'd been assigned to the same project, I was definitely going to have a hard time focusing on work.

This perspective is usually in "lighter" romance books such as "chick-lit" and romantic comedies.

The best first person narrator is a nice person with interesting flaws. They amuse rather than lecture and make you smile as a reader instead of frown.


Third Person Limited: This usually includes the thoughts of more than one character, but presents only one POV (point of view) at a time using "he" "she" pronouns.

This POV narration allows for more than one character, usually the heroine and hero to share their thoughts and feelings, BUT there is a clear division of the scene with either a line break or a chapter break.

For example: Heat pricked her cheeks and Kelly looked at the ground a tad embarrassed. Damn if Edward didn't do confounding things to the beat of her heart.

(*****)

Edward couldn't help but stare at Kelly. Her golden highlights glistened in the sunlight and her eyes sparkled like sapphires. He drew in a deep breath to calm his rapidly beating heart.

This perspective allows the reader to experience both perspectives and really get to know the characters. It's used in most romances including historicals and contemporaries.

Third Person Dual: Includes thoughts of the heroine/hero in the same scene. There is NO line break or chapter break.

This POV can be very disconcerting to readers if the switch is within the same scene and so it's usually discouraged. If you use it, use it sparingly, and switch occasionally to be effective.

Example: Sally admired Dustin's reflection in the mirror. His chest was smooth and defined, his shoulders broad, his face chiseled. Heaven help her, she wanted to place her hand over his heart and snuggle against him.

Dustin observed Sally staring at him in the mirror. She stood next to the bureau behind him. Her eyes were as penetrating as the Mediterranean Sea. Her cheeks reddened. The longing in his heart deepened for her.

The most popular perspective to use in romance is the third person limited, because it lets the reader understand where the hero and heroine are coming from. It allows for immediacy and personal impact.

The 3rd person dual is used in romance as well, but it requires more talent and skill so readers don't get confused as to whose point of view the story is in.

Be careful! When using more than one point of view, don't tell too much, too soon.

Don't use thoughts in place of dialogue, either. Remember our hero and heroine have to talk to each other.


Question: What point of view do you prefer to write in? Why?

Reference for this newsletter: On Writing Romance by Leigh Michaels, ISBN: 978-1-58297-698-3, F&W Publications, 2007.


This book, Wild Oats uses Third Person Dual.






ID: 1824769
Invalid Item
This item number is not valid.
by Not Available.
ID: 1872757
Invalid Item
This item number is not valid.
by Not Available.



Have an opinion on what you've read here today? Then send the Editor feedback! Find an item that you think would be perfect for showcasing here? Submit it for consideration in the newsletter!
http://www.Writing.Com/main/newsletters.php?action=nli_form



Don't forget to support our sponsor!






Feedback from my Romance/Love NL DTD: 30 MAY 2012:
LinnAnn-3x-NaNo Winner

I was encouraged by your newsletter and that I'm doing some things right. lol I was also encouraged that you have this notice of the Hope Chest winner. I am new to romance, and mine is a sci fi romance. Can someone tell me more about this Hope Chest Review?

Thanks for all the time you put into this newsletter and educating us.
love, LinnAnn



LinnAnn, readers enjoy a good sci-fi romance. Hope Chest Reviews reviews romance, just about any subgenre. Here is a link to the website:http://www.thcreviews.com/cgi-bin/vts/. I hope this helps. There are a lot of reviewing sites out there, especially for romance. Other popular sites include: Long and Short Reviews, 2 Lips Reviews, The Romance Studio, Night Owl Reviews, Manic Readers, Coffee Time Romance, and Sizzling Hot Reviews.



Dawn☆Embers Edits

1. My main building block is the characters. Once I have them I can build the story and their interactions around that main block. It's fun to watch the characters develop and interact with each other.

2. I haven't read the novel. It's interesting to see an erotica tale get attention but I write m/m so not as interested in m/f types. I'd like to see more romantic focus for the type that I write but this book is one step at least.



Yes, characters are so important and sometimes they take on a life of their own! I haven't read 50 Shades of Grey, yet. I'll get there, I figure, but right now my TBR pile is full. It is interesting to hear the buzz it's generating.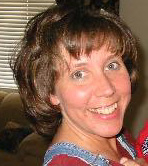 StephB 2013 Busy Bee
is a 911 dispatcher with LAPD. Her contemporary romance, "The Faberge Secret" received 5 Hearts from Sizzling Hot Book Reviews. When Elise finds a rare Faberge Egg, can Dimitri keep her safe from his rival?





To stop receiving this newsletter, go into your account and remove the check from the box beside the specific topic. Be sure to click "Complete Edit" or it will not save your changes.