(37)

by

Harlow Flick

I am the cosmos. I am a gnat. I am the wind... I must be nuts.
When I was but a lad, many things were said to me. Most passed like the proverbial excrement through a goose, but the following has never left me:

During one of our many man-to-mans, Father Flick imparted this little bit of wisdom: "You, my son, are no more than a mere gnat, buzzing about in a swarm of many, many, many gnats!"

One evening, Mother Flick had tucked me up warm and cozy, the quilt just under my nose. We had completed a thrilling and inspired reading of the classic, "Go Dogs, Go!" (It's all about these cool dogs that wear cool flat caps and drive cool roadsters!). She softly whispered, "You, my son, are the cosmos. You are the wind…"

As a consequence, my brain chemicals are producing all kinds of crazy mixed up signals.

I am the cosmos. I am a gnat. I am the wind…

So, who the heck is Harlow Flick?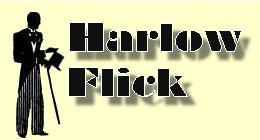 © Copyright 2017 Harlow Flick (UN: wolfgang at Writing.Com). All rights reserved.
Harlow Flick has granted Writing.Com, its affiliates and its syndicates non-exclusive rights to display this work.
Log in to Leave Feedback
Printed from https://www.Writing.Com/view/543467