Take UP Your Cross



Prompt:
Luke 9:2-6
2 And he sent them to preach the kingdom of God, and to heal the sick.
3 And he said unto them, Take nothing for your journey, neither staves, nor scrip, neither bread, neither money; neither have two coats apiece.
4 And whatsoever house ye enter into, there abide, and thence depart.
5 And whosoever will not receive you, when ye go out of that city, shake off the very dust from your feet for a testimony against them.
6 And they departed, and went through the towns, preaching the gospel, and healing every where.

Have you ever gone out witnessing? Write about your experience.

Answer:
Yes, I have gone out door to door witnessing and inviting people to church. Overall, every time I have done so, it has been a positive experience.

When I was a little girl, I would go out with my mother. She wanted me to learn how to share the gospel and pray with others. We simply invited people to our church. If they requested prayer, we would pray with them right then and there. These were some good times with my mother. As an adult, I never forgot going out with my mother. I think it helped me have a boldness I would not otherwise have.

I also went out as an adult to try to help build the membership of a small country church. This is another experience I won't forget. I went with an eldely lady who was strong in her faith. She taught me quite a bit about being able to read people to see if they were really interested or not. We had some great front porch conversations with believers and none-believers alike. She taught me how to witness in a respectful way to others with different beliefs while remaining firm in my own. This lady has since passed away, but I will never forget the friendship she showed me, the fellowship with others, or the lessons she taught me.

I feel we need to have wisdom and the leading of the Holy Spirit when we are sharing our beliefs with others. Our gospel is a gospel of Peace. Our God is a God of peace. We have to be ready to be respectful of others, suffer criticism, and humble ourselves to effectively witness to others. We can't cram the gospel down people's throats and except them to listen. Jesus is a gentle Savior, not a cruel and forceful one. God is a God of love, and we must share the gospel in a loving way. The Gospel is about making people whole, not tearing them apart with actions and words.


Take up Your Cross (E)
This will be a daily blog forum.
#

2225667

by Chris Breva AKA Marvin Schrebe

------------------------------------------------------------------------------------------------------




Feasting On The Word of God (E)
This is for a Bible study group.
#

2245217

by Marvelous Friend
This week's study is "Armor of God - Helmet of Salvation "


------------------------------------------------------------------------------------------------------



Are you in the need for prayer? Let us know here and we will pray for you.



Open Door To Grace Prayer Hot Line (E)
Do you want prayer? Ask for it here! All requests are confidential.
#

1372909

by Marvelous Friend


------------------------------------------------------------------------------------------------------


Poetry Topic of the Month Contest (13+)
Win up to 5,000 GPs. It ends at midnight at the end of each month. Suggest the topic.
#

2216416

by Sharmelle Expressions




April topics: Easter, Humor, and Poetry. Now excepting entries for April.



------------------------------------------------------------------------------------------------------
This is the link to the group I do these Scripture writings with on Facebook if anyone else is interested in doing so also.
https://www.facebook.com/groups/dailyscripturewritingplan/?ref=share



Scripture writing - Isaiah 58:6-9



Scripture:
6 Is not this the fast that I have chosen? to loose the bands of wickedness, to undo the heavy burdens, and to let the oppressed go free, and that ye break every yoke?
7 Is it not to deal thy bread to the hungry, and that thou bring the poor that are cast out to thy house? when thou seest the naked, that thou cover him; and that thou hide not thyself from thine own flesh?
8 Then shall thy light break forth as the morning, and thine health shall spring forth speedily: and thy righteousness shall go before thee; the glory of the Lord shall be thy reward.
9 Then shalt thou call, and the Lord shall answer; thou shalt cry, and he shall say, Here I am. If thou take away from the midst of thee the yoke, the putting forth of the finger, and speaking vanity;

Observations:
Verse 6- If we are going to fast, these are the acceptable reasons. It is to break the bounds of evil from our lives and others.
Verse 7- God desires that we continue to do good works while we are fasting. We are to feed the hungry, help the poor, give clothes to who needs them, and take care of our own family's needs as well.
Verse 8- If we fast for this reason, there are promises that go along with it. Your health will recover, you will experience God's glory, and you will see the light.
Verse 9- If you clean up your act, the Lord will answer you when you call on him.

Application:
Basically, learn how to act right with the right motives and you will be blessed.

Prayer:
Dear God,
Help me have the right attitude in worship, prayer, and other things I do. Let me to remember to be kind always, and to be attentive to the needs of others.
In Christ's name,
Amen

------------------------------------------------------------------------------------------------------


Gratitude List



1. Toaster
2. Plates
3. Butter
4. Cheese
5. Bread
6. Lunch meat
7. Milk
8. Eggs
9. Refrigerater
10. Coffee Maker

------------------------------------------------------------------------------------------------------



Today we entered Quadrant N-421 where we came across another star voyager. jonblair (48) talks about actor Leonard Nimoy and the famous character "Mr. Spock" in

For the Love of Spock (E)
Goodbye Spock. You have been, and always shall be, our friend.
#

2159923

by jonblair

What do you think?

This is a very nice tribute to the actor.

------------------------------------------------------------------------------------------------------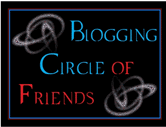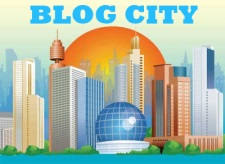 Describe ten sounds you associate with spring.

1.Tornado sirens
2. thunderstorms
3. Birds chirping
4. Lawnmowers
5. Rain
6. Wind blowing
7. Squirrels barking
8. Tornado warnings
9. The weather channel
10. More rain

I never really thought about sounds associated with spring. It's not like you can hear flowers blooming or ants marching in their rows. But I live in Oklahoma and it is tornado season here. I don't want to jinx us, but it hasn't been bad yet this year. Although the weather can't seem to make up its mind if it wants to be hot or cold. Next week, Monday's high temp is supposed to be 71 degrees and Tuesday we have a chance of snow. Go figure! 🤷‍♀️



Blogging Circle of Friends Prompt Forum (E)
This is the forum where blog prompts will be posted for the Blogging Circle of Friends.
#

1901904

by Witchy woman