Cook books are often as much about regional influence as they are about food. Often you will see cookbooks by specific regions: New England, southern, western, Pacific Northwest, and so on. Just as often you will see cookbooks by groups such as church groups or school groups. These also have regional influence because the groups are often limited regionally. This cookbook is no different in that it is regionally influenced, but different in the fact that it includes recipes from many different regions as a result of a lifetime of traveling the United States.

I was born in southeastern Pennsylvania of Pennsylvania Dutch ancestry. I say Pennsylvania Dutch because it's easier than having to explain over and over why that is a misnomer, and it's more easily understood by people. The Pennsylvania Dutch are not Dutch, but Swiss-German. The proper pronunciation is Deutsch, which means "people who speak the language of Germany, Austria, and Switzerland" (and some other countries). I prefer the term Pennsylvania German, but use the incorrect one simply because it has deeply embedded itself into our culture.

After learning recipes from my mother's "Dutch" cooking, I began to learn both the Philadelphia Italian flair and outdoor campfire cooking as a Boy Scout—sometimes both at the same time. It was when I moved to North Carolina to go to college that I first began to pick up influences from different regions. It was also when I began collecting and compiling recipes that I decided to name at the time, "Mason-Dixon Recipes: foods of the North and South."

Eventually, over the course of my life, it began to include recipes from several regions—all places I've lived—such as:



Philadelphia (including "Dutch Country")
Eastern North Carolina (including the Atlantic coast)
Pacific Northwest (Eastern Cascades and Inland Empire)
Memphis area (Mississippi Delta and western Tennessee)
Mississippi Pine-lands (east-central Mississippi)
Midwestern (Iowa-Nebraska-South Dakota triangle)
Ark-La-Tex region (also called the Red River Region)
Cajun and Creole regions (Southern Louisiana)


Naturally, this is only a smattering of what can be found throughout the country. I've even begun to include recipes from different countries and I'm always looking for more regionally-unique recipes to include. So, feel free to send them and I will include your name as the source.

By the way, I kept the name, "Mason-Dixon Recipes" though it's no longer just North and South. It still seemed appropriate because it's the Civil War all over again, with the cuisines of many regions clashing to form a distinctively flavored cookbook.

You will also find a bit of history associated with each dish. The two hobbies that have lasted the longest in my life are cooking and history. Not that I'm interested in the history of cooking, nothing could interest me less. However, the evolution of recipes over time is fascinating to me.

I'm amazed by how recipes arose in the first place. It's one thing to understand that someone learned to boil and egg and liked the taste, its quite another to understand how someone thought of cutting one in half, scooping out the yolk, adding some different ingredients, and then smooshing them back together. That takes some real thought, or maybe some real nerve. Experimentation, I suppose, is the basis for all good cooking.

So, because I'm an amateur history buff, I decided to include some history with each recipe. I think the most interesting thing I've learned in doing so, is that most of the histories go back a very long time. There is something comforting in the fact that the food we eat is greatly similar to what our ancestors ate. I never thought of how we are connected to each of our individual histories through food, but why not? The reason people are interested in genealogy these days is because it includes very real people that came before us—people who lived, loved, ... and ate.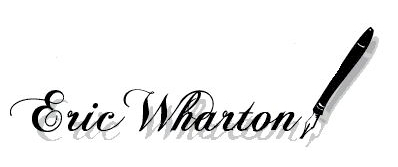 Return to
Mason-Dixon Recipes