Printed from https://www.writing.com/main/books/action/view/entry_id/989572
| | |
| --- | --- |
| | Write, write more, write better! |
#
989572
added
July 31, 2020 at 7:12am
Restrictions:
None
Welcome To My Reality Forum (E)
Prompts to help you blog about real life...
#

1967461

by Sunnie
7. Suitcase: Write about packing for a trip or unpacking from when you arrive home.

Tomorrow we are going on a joined virtual trip around the world in 30 days by 30-Day BC and BCoFs. What should I pack? My computer and phone are here.

In the real world, I would pack one suitcase and a small day backpack with my personal belongings. Some underwear, shirts, trousers, shorts, socks, bathing suit, toilet bag with stuff, medication, extra pair of summer shoes, towel, sunglasses, reading glasses, one book, one notebook with pen, my smoke, and myself, and a credit card.

But it's Corona time and I am not going anywhere but virtual. The thought of flying to a destination in Europe scares me now. Packed with hundred others in a plane, masked but still, no way you can keep your distance. Outside Europe, we are not allowed to travel other than if it's really necessary. Inside Europe, it's allowed although there are countries or regions marked Orange (only necessary trips and in 2 weeks quarantine on arrival back home).

Still dangerous times so, I am very glad to travel virtually come tomorrow.
We still don't know which countries we will be visiting. Surprise, surprise, although it would be nice to plan some of it. Like which Lonely Planet will I use? Too bad I am not at home so I don't have access to them anyway. But I own a lot of different Lonely Planets. Great book series on traveling. And a good research buffer for my writing. Normally that is.

This time I am going to use only Google for my research. I think that will be enough. Happy travel!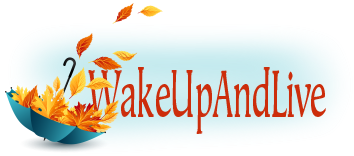 © Copyright 2020 WakeUpAndLive (UN: wiesblaize at Writing.Com). All rights reserved.
WakeUpAndLive has granted Writing.Com, its affiliates and its syndicates non-exclusive rights to display this work.
Printed from https://www.writing.com/main/books/action/view/entry_id/989572