Printed from https://www.writing.com/main/books/entry_id/1006427-Board-Games
#
1006427
added
March 15, 2021 at 10:41am
Restrictions:
None
What's your favorite board game or card game to play with friends?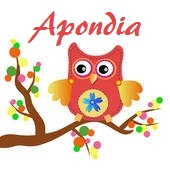 I don't spend time with real live human friends. I used to play board games with my grandchildren. That is the latest except for dominoes with Keith a few times.

One of the reasons I like my kindle is because there are games to play, puzzles to put together, and books to read any time of the day I find time. also, I like some mahjong games online. Mostly, I've never been a speedy person. I like Manor Matters but, it is a timed game and I rarely find as many items as required in the time they allot. I liked Stranger Things, because it was hunt and search and it I kept at it I could kill the monsters.

We have some board games. One of my favorites is Monopoly. I haven't played card games since my first husband was alive. I used to play the card game, hearts I'm not sure I even remember the rules. I played checkers then too.

I wonder if there is any place social where people play board games except in a family home, where there are more than two people?

Probably why I spent so much time reading and finding books in library's, before kindle. After kindle, being rural it became easier to just download and read. It is also a way to isolate people. That isn't good. Then along came Covid 19 and isolation became more involved. Also after college, when I could not get a job because of? I lost ability to keep a car so more isolation. Now, I get out into the world when I shop. I like online work and shopping, but it really is isolation of a different kind. I'm thinking it will probably, stay this way as I age.

Happy Trails.




1
Like
•
Comment
•
View 2 comments
© Copyright 2021 Apondia (UN: judithd at Writing.Com). All rights reserved.
Apondia has granted Writing.Com, its affiliates and its syndicates non-exclusive rights to display this work.
Printed from https://www.writing.com/main/books/entry_id/1006427-Board-Games