Printed from https://www.writing.com/main/books/entry_id/1006860-Goals-for-March-22-March-28
(1)

A place to keep my personal goals and record progress.
#
1006860
added
March 26, 2021 at 1:59pm
Restrictions:
None
Goals for March 22-March 28
I have honestly had one of those weeks where almost everything does not go as planned. I did no sewing or singing. I entered 1 contest. At least I have started working on the Bible study. I am tired and warn out. Better luck next week I hope.



1. Work on sewing projects.
2. Record a couple songs on the singsnap app.
3. Work on writing next week's Bible study.
4. Enter a couple of writing contests.

Jesus is my permanent anchor!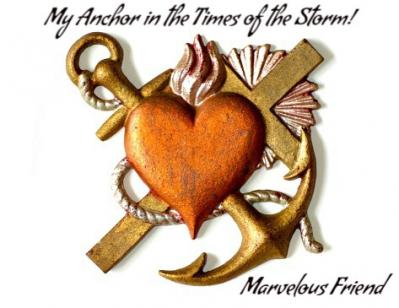 © Copyright 2021 Marvelous Friend (UN: pickmarvilla at Writing.Com). All rights reserved.
Marvelous Friend has granted Writing.Com, its affiliates and its syndicates non-exclusive rights to display this work.
Printed from https://www.writing.com/main/books/entry_id/1006860-Goals-for-March-22-March-28