Printed from https://www.writing.com/main/books/entry_id/1007270-Goals-for-April-and-week-of-March-29th-April-4th
(1)

A place to keep my personal goals and record progress.
#
1007270
added
April 2, 2021 at 2:14pm
Restrictions:
None
Goals for April and week of March 29th-April 4th
Goals for April

1. Start learning to play the guitar.
2. Start making videos of myself singing to share with others to bless them.
3. Start memorizing more Scripture.
4. Do a thorough cleaning of my apartment.
5. Start selling more of my crafts.
6. Do more reviews on WDC
7. Enter minimum of 4 writing contests

Above is all the things I want to be able to do. Actually being able to do them might be another story, but time will certainly tell.

----------------------------------------------------------------------------------------------------------------
Update 4/2

I didn't get as much Ephesians 6:10-18 memorized as desired by this time, but I am still working on it. Maybe I can get caught up over the weekend.

I have worked on the Bible study, but have not completed it yet.

I have started working on the judging that needs to be done, but it may take just a little longer then I had originally anticipated.

The last of the bills are getting paid today, and I also have to go grocery shopping today.

My plan for singing is to record myself singing at least one song a week some how even if I don't decide to share it on social media.

My plan for learning the guitar is to start out Monday by watching a Youtube video I have picked out and follow it's directions.

I have begun to organize my email into folders but I think it is going to be a project I spread over several days.

I need to start trying to organize my time so I am not overwhelming myself.

Goals for week of 3/29-4/4

1. Memorize Ephesians 6:10-18.
2. Work on next week's Bible study.
3. Do contest judging and quill judging.
4. Pay bills
5. Make a plan for learning to play the guitar and recording singing.
6. Organize my email on WDC.



Jesus is my permanent anchor!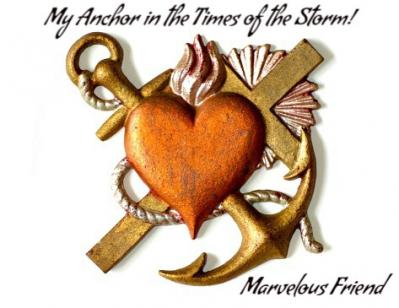 © Copyright 2021 Marvelous Friend (UN: pickmarvilla at Writing.Com). All rights reserved.
Marvelous Friend has granted Writing.Com, its affiliates and its syndicates non-exclusive rights to display this work.
Printed from https://www.writing.com/main/books/entry_id/1007270-Goals-for-April-and-week-of-March-29th-April-4th