Printed from https://www.writing.com/main/books/entry_id/1007789-Goals-for-week-of-45-411
(1)

A place to keep my personal goals and record progress.
#
1007789
added
April 9, 2021 at 10:56pm
Restrictions:
None
Goals for week of 4/5-4/11

Update for this week:

This has been an exhausting week. I didn't get to do everything I had hoped to get done, but I did get a few things accomplished. I got all that judging done. Phew! I honestly think I may have bitten off a little bit more than I should have, but I got through it anyway. That was more of a monumental task than I had originally thought it would be. I did a little bit of house cleaning but still have a lot to do. So while judging the poetry contest and 5 quill categories, I also had real life to contend with which included running errands, Dr appointments, grocery shopping, and getting my first covid vaccine shot. I also had family illnesses occur and my roommate's aunt isn't expected to live much longer. I have my own health issues I am dealing with also.

Monday night I was up until about 2 am finishing up the Bible Study. I have to get started on Monday's tomorrow. I spend several hours on each one, gathering information, putting the information together, and typing it out in a way that makes sense and looks appealing.

There was an apartment fire on the other side of our complex, and we had an unexpected visit from the neighbor's little dog without the neighbor. Apparently she snuck out to come see me at my apartment. Lol. There is nothing like having a dog scratching and barking at your door at 11pm. At least the dog knows this is a safe place.

Then there is a male cat who apparently has decided he is infatuated with my female dog. I have to be careful when I take her out. The cat will rub up against her and then suddenly nip and slap at her back like he is trying to dominate her or something. It is Pepe L'Pew in cat form. 🤦‍♀️

Needless to say, I am worn smooth out. I also found out from my Dr office today that the Dr suspects that I have rheumatoid arthritis but wants it confirmed by a specialist before I am officially diagnosed. Fun times! 🤪


--------------------------------------------------------------------------------------------------------

Considering how the last few weeks have gone, I am asking myself how I can do better. It is hard to set reasonable goals for myself when I never know how I will feel from day to day. So I will continue to set goals and just hope for the best right now. I will take it one day at a time. I will do what I can do, and won't be disappointed in myself if I don't get everything done on the list. I will do my best to complete the list. The only reason I should be disappointed with myself is if I don't put forth my best effort.

1. I want to start trying to walk 30 minutes a day for 5 days a week again.

2. I really do want to memorize more Scripture, so I will work on it as I have time to do so.

3. I hope to start teaching myself to play the guitar this week.

4. I want to record myself singing 1 song.

5. I have to finish judging Poetry Topic of the Month contest for March.

6. I need to work on judging my share of the Quills that have been assigned to me.

7. I will see how it goes with my primary blog set up for the week in advance. If it works for me better, I plan to do this every Sunday.

8. Finish writing today's Bible Study, and get next week's study started a little earlier this week.

9. I have got to take some time to clean house.

10. If I have time, I would like to reorganize my personal prayer journal.

11. I would like to enter at least one writing contest this week.

12. I am setting a goal for myself to do 2 reviews a day, Monday through Saturday.

Jesus is my permanent anchor!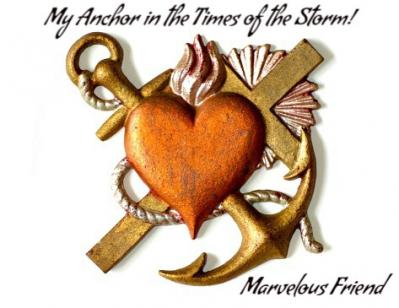 © Copyright 2021 Marvelous Friend (UN: pickmarvilla at Writing.Com). All rights reserved.
Marvelous Friend has granted Writing.Com, its affiliates and its syndicates non-exclusive rights to display this work.
Printed from https://www.writing.com/main/books/entry_id/1007789-Goals-for-week-of-45-411