Printed from https://www.writing.com/main/books/entry_id/1010300-Just-being-me
#
1010300
added
May 17, 2021 at 12:01pm
Restrictions:
None
and share your thoughts about how the people in your life have had an impact on you.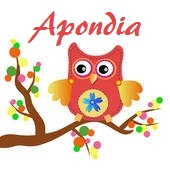 Over the years as a part of the 30-Day-Challenge I've shared some smidgens of my life with you. In order to really answer this question I would have to write a book about this subject. I had aunts, uncles, fathers, two different husbands, 4 children of my own, cousins, teachers, books, doctors, and more that had an impact on my life.

As for this article, today, I have to say, when I went to college at age about 55 and when I pushed forward into the subjects of Bible and mindfulness I realized how much of what I knew came, from sources that were not from me. In the last 25 years I have been exploring me. What I am like and how other people tried to cause me to be like them, in their belief systems, and in their life habits.

In college I learned all kinds of things I tried to learn earlier in life. I tried to enter college at age 27. Had I succeeded then, I think I would have grown up earlier. I'm still withdrawn and quiet but, I can be nasty. Once I discovered me, I liked life better. What I like most is my ability to be me, in the face of adversity now.


2
Like
•
Comment
•
View 1 comment
© Copyright 2021 Apondia (UN: judithd at Writing.Com). All rights reserved.
Apondia has granted Writing.Com, its affiliates and its syndicates non-exclusive rights to display this work.
Printed from https://www.writing.com/main/books/entry_id/1010300-Just-being-me