Printed from https://www.writing.com/main/books/entry_id/1010755-The-Benefits-of-Abandoned-Articles
#
1010755
added
May 25, 2021 at 12:01pm
Restrictions:
None
The Benefits of Abandoned Articles
Write about the most exciting, odd, or valuable thing you've found on the ground or abandoned on the side of the road. Invent a story about where the object came from and who owned it before you found it.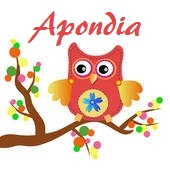 Abandoned: I guess this would be my corn field dog who I named Cheech. Named after Cheech Marrin. Who played a detective in the Nash Bridges TV series. My dog walked out of a corn field on a fourth of July when our car drove by. He stood looking after us as we drove on our way to a store. My daughter and I agreed that if he was still there when we came home we would pick him up and take him home. He was still there. He was between one and two years old. A mixture of golden retriever and malamute, I think. I took him to a vet to have him checked out. His paws were flat and worn down from the black tops and being on the run. He had some malnutrition problems. I spent some time trying to find his owner then kept him for myself. I had him about 13 years. He was a treasure of dog. Protected me when I needed it. Took care of the other household pets like they were his special friends.

Every pet I have had since 1975. Has been someone else"s castoff. We are having such fun with the dog I took in at Christmas. I never owned a Whippet before. The breed is awesome. Very intelligent and also a lot of fun to be with. He has lots of energy. As a new addition to the family he is going through stages. Since the weather straightened up in the spring he is trying on the role of dog alerter. He tells us as he spots each new species of wild life near the house. He even tells me when the neighbors are walking up or down their driveway. Which is more space, than a football field away and there is a line of fully folaged trees and brush between their driveway and our fields.

Life moves on. Have a good day.


© Copyright 2021 Apondia (UN: judithd at Writing.Com). All rights reserved.
Apondia has granted Writing.Com, its affiliates and its syndicates non-exclusive rights to display this work.
Printed from https://www.writing.com/main/books/entry_id/1010755-The-Benefits-of-Abandoned-Articles