Printed from https://www.writing.com/main/books/entry_id/1016917
| | |
| --- | --- |
| | Entries for Blog City are here and maybe other surprises. |
#
1016917
added
September 6, 2021 at 7:19pm
Restrictions:
None
Prompt: Throughout your life, which movies and TV Shows have left an impact on you?

I was bothered by Titanic for years. I wondered how many lovers were like Jack and Rose. It was sad all those people drowned and I read a book about real life lovers and it was so sad.

I watch Heartland. I wish I lived there and could train horses. Canada looks beautiful with the mountains and all. Downton Abbey and Jane Austen movies. I want to live i England be with the ton when I watch those shows.

Newhart. It would be nice to run an Inn and live in New England.

Dark Shadows and Twilight. Makes you wish vampires were real but I wouldn't want them being evil. On Twilight, I want to be part of the Cullen vampire family.

The Waltons. The Partridge Family. The Brady Bunch. I was an only child and I enjoyed watching these shows and wished I had brothers and sisters. I have a sister but I didn't grow up with her.

Soap Operas. I once had boyfriends and problems like theirs. My life is quiet outside of health issues which are annoying.

Pretty In Pink. I remember wanting to go to the Prom and I did. Steel Magnolias. Women bonding as friends and that is a great bond and Julia Roberts character dying and I was on a breathing tube and that part is hard for me to watch. Mermaids. A young girl falling in love and wanted to be a saint or Nun and I went to a Catholic College and thought of becoming a Nun. I can relate.

Star Wars. Passengers Jupiter Ascending. I think it might be nice to go to outer space.

The Dinosaur movies of the past 5 years. I fell in love with them and feel sorry for them.

Disney Fairy Tales. I am still a little girl at heart and I love Elsa, Cinderella, Belle and Ariel.

Movies and TV Shows are a big part of me. Green Acres. I live in a town like Hooterville and Lisa Douglas is like me. This is my life. LOL.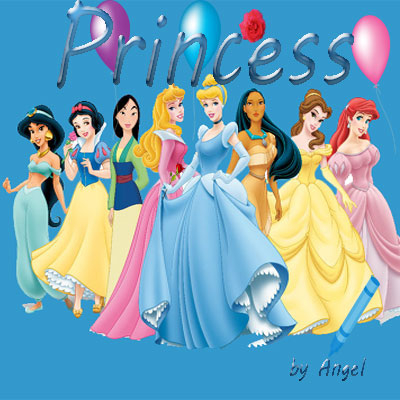 © Copyright 2021 Princess Megan Rose (UN: tigger at Writing.Com). All rights reserved.
Princess Megan Rose has granted Writing.Com, its affiliates and its syndicates non-exclusive rights to display this work.
Printed from https://www.writing.com/main/books/entry_id/1016917