Printed from https://www.writing.com/main/books/entry_id/1017563-Dress-Up-or-Dress-Down
#
1017563
added
September 16, 2021 at 5:58pm
Restrictions:
None
I know you've done it. I know I have. Tell us about a time you were inappropriately dressed for the occasion.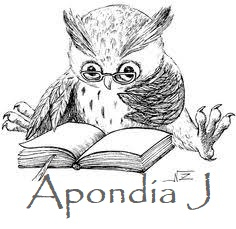 Quote:Do your clothes make you feel happy, beautiful, comfortable in your skin, handsome, confident, or powerful?"
― Susan C. Young, The Art of Preparation: 8 Ways to Plan with Purpose & Intention for Positive Impact
https://www.goodreads.com/quotes/tag/dress-for-success

It probably happened. But, I don't remember when or what the occasion might have been. I was a tomboy on a farm. Climbing trees, riding horses, hiking the woods around our home, riding bicycles up and down the roads. I wore dresses to school until I graduated. During college I added some more feminine attire to my wardrobe to wear to classes. At home wear has mostly been slacks, jeans, tennis shoes, boots. I never cleaned barn in a dress.

Now I often wear pantaloons around the house. Recently, someone called them yoga pants. I can tuck them into my barn boots on rainy or snowy days, take the dogs out for a walk, and stay warm and dry. I have a pattern for them so when I want, I can make more. Anyway, you get the picture. This spring I dressed up in a nice dressy outfit to attend my grandson's graduation ceremony. Then I was told the venue had changed from the auditorium to the football field because of Covid. Slacks and a blouse would be more appropriate so I changed. When I got there, women were dressed in all kinds of garb. Ladies were striding across the field to seating in flowing skirts, jeans, and yes pantaloons and even shorts. Just depended on how they thought sitting in a football field to watch the grads would be comfortable.

Like the quote reference says: The only positive impact I'm making is for myself to feel comfortable where ever I am.



P.S. Walmart sells curly stretchy shoestrings that do not need tied. I like to wear them in tennis shoes for comfort. One time I was talking to a professor, who was complaining about his uncomfortable shoes. I recommended Walmart's curly shoestrings . He was aghast to think he should wear such things with his suit and tie.
What is appropriate?



Happy Trails --Smile a Lot


1
Like
•
Comment
•
View 1 comment
© Copyright 2021 Apondia (UN: judithd at Writing.Com). All rights reserved.
Apondia has granted Writing.Com, its affiliates and its syndicates non-exclusive rights to display this work.
Printed from https://www.writing.com/main/books/entry_id/1017563-Dress-Up-or-Dress-Down