Printed from https://www.writing.com/main/books/entry_id/1021454-Just-an-Instant-Away
#
1021454
added
November 12, 2021 at 10:11am
Restrictions:
None
A reminder I could say to myself before I'm tempted to respond to anger with anger, to fear with fear, to negativity with negativity is...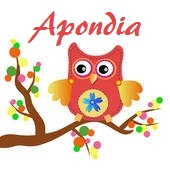 Quote: From Bing= www.geckondfly.com "Quiet the Mind and the soul will speak"

I always say Lord Help Me. Which is not a symbolism but, a real instant prayer. It also helps instantaneous stop gaps to appear in my mind so I can take a breath and think before I act. It puts mindfulness into action.

Have a good day.
2
Like
•
Comment
•
View 2 comments
© Copyright 2021 Apondia (UN: judithd at Writing.Com). All rights reserved.
Apondia has granted Writing.Com, its affiliates and its syndicates non-exclusive rights to display this work.
Printed from https://www.writing.com/main/books/entry_id/1021454-Just-an-Instant-Away