Printed from https://www.writing.com/main/books/entry_id/1037938-Made-to-Wait
(88)

by

Jay O'Toole

We live much of life amid unique choices. Joy is anchored in The One beyond our life.
#
1037938
added
September 20, 2022 at 4:18pm
Restrictions:
None
Some days Life can make you wait.
Computers slow you down.
You want to go, but end up late
with things, that make you frown.

Nothing's really wrong it seems.
Yet, nothing's as we planned.
You try to learn your job and dream
of days made new and grand.

He has Wisdom past today.
The waiting's His Blest Care.
Your heart can feel a blue dismay,
but Truth will get you there.

Wine thus aged is rich and smooth.
Each seed, a crop, that grows.
The infant held, adult to soothe
an ancient's days, that close.

Turkeys on Thanksgiving Day
are choice when smoked along.
The time of waiting's best display
is taste, that causes song.

Hurry, our existence bane
doth make us worse for wear,
but waiting causes good to gain,
relieving daily care.

Often when we wait a day
or two, a week or more,
we find the best has come to stay,
and hope sees more in store.

by Jay O'Toole
on September 20th, 2022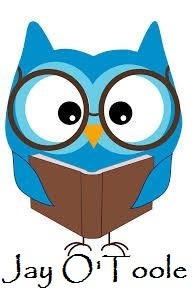 © Copyright 2022 Jay O'Toole (UN: 777stan at Writing.Com). All rights reserved.
Jay O'Toole has granted Writing.Com, its affiliates and its syndicates non-exclusive rights to display this work.
Printed from https://www.writing.com/main/books/entry_id/1037938-Made-to-Wait