Printed from https://www.writing.com/main/books/entry_id/1041188-The-Day-of-Victory
(84)

by

Jay O'Toole

We live much of life amid unique choices. Joy is anchored in The One beyond our life.
#
1041188
added
November 30, 2022 at 11:59pm
Restrictions:
None
We lived the days of blood, sweat, tears
to write a novel once, again.
Assayed we through all joys and fears
for 50,000 words to win.

Some days I thought I'd not, but write
those thousand words as halfway there.
My par I missed one cruelish night
and soldiered on past heartfelt care.

So, writing badges, all but one,
adorn my NaNoWriMo home.
1-6-6-7 were not all done,
but averages more than vinced that tome.

My hero finished well, I'd say.
He saw his Lord and wife, again.
The latter lived his earthly day.
The former bore his debt of sin.

How did I write such reams of words,
while working a new job most days?
The resting hours flew like the birds,
'mid characters' vast do's and says.

Oh, NaNoWriMo's in the ring
to box us as we bob and weave.
"I'm finished now!" I dance and sing.
I cried as dear souls lost to grieve,

but grieving's done when Victory's here.
I speak the Truth to all, who list,
"Each life's a tome, so free and clear,
So blest when God's Own Son be kissed."

by Jay O'Toole
on November 30th, 2022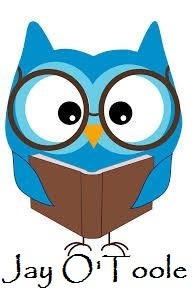 1
Like
•
Comment
•
View 2 comments
© Copyright 2022 Jay O'Toole (UN: 777stan at Writing.Com). All rights reserved.
Jay O'Toole has granted Writing.Com, its affiliates and its syndicates non-exclusive rights to display this work.
Printed from https://www.writing.com/main/books/entry_id/1041188-The-Day-of-Victory