Printed from https://www.writing.com/main/books/entry_id/295501-A-Day-With-My-Prince
| | |
| --- | --- |
| | Cinderella's life after the glass slipper. Other fairy tale scenarios included. |
#
295501
added
June 21, 2004 at 3:36pm
Restrictions:
None
It was such a beautiful day. The sun was shining and there was no sign of rain. My Prince Charming and I went out horse riding. I wanted to ride Snow, my unicorn but my Prince told me to ride her when I go out riding my self. I am never by my self. I have to take one of the groomsmen with me for protection. My fairy god mother protects me but my beloved Prince doesn't know about her. I love my Prince dearly and I would be so lost without him. I knows he loves me.

We left Emerald back at the castle. She's too young to go riding with us. We fed the ducks at the pond and sat on a blanket and had our lunch. We laugh together and it doesn't matter if we are royalty or not. I would be happy if we were just paupers or peasants. I always take baskets of food to the people in the village. My Prince goes and checks on them with me to find out if they need anything. We care about others.

Drizella stayed with us last week and bought the twin girls over. They are really pretty. My poor sister isn't so beautiful but she has a heart and my sisters have changed. That makes them beautiful. Anastasia wants to visit with her husband later. She doesn't want any children at this time. Drizella and I went shopping in the village and we had so much fun. Mother is with Drizella this week and plans on staying with Anastasia for awhile after that. The King is lonely without mother. He still has no plans to marry.

I went to visit the dragons the other day. They served me a tea made out of special herbs and I bought some back to the castle. My Prince likes it, too and he thinks Snow White bought it with her when he came to visit. It's dark now. The moon is so full, bright and silvery. My Prince and I want to go for a walk around the castle and take the baby with us. These times are so special for us. I do have a good life.
** Image ID #859840 Unavailable **
** Image ID #859622 Unavailable **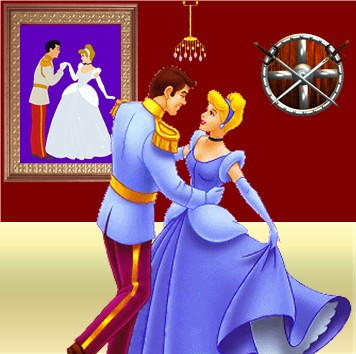 © Copyright 2004 Princess Megan Rose (UN: tigger at Writing.Com). All rights reserved.
Princess Megan Rose has granted Writing.Com, its affiliates and its syndicates non-exclusive rights to display this work.
Printed from https://www.writing.com/main/books/entry_id/295501-A-Day-With-My-Prince