Printed from https://www.writing.com/main/books/entry_id/297693-A-Day-With-My-Little-Girl
| | |
| --- | --- |
| | Cinderella's life after the glass slipper. Other fairy tale scenarios included. |
#
297693
added
October 25, 2015 at 5:13pm
Restrictions:
None
A Day With My Little Girl
I am still trying to figure out Belle's secret room with the people who looked like us. They weren't as friendly as us. The biggest mystery of all is the purple stone necklace with the purple dragon in it. I went to the cave to visit my dragon friends.

The dragon family welcomed me and they are such lovely creatures. I told Belevedere and Lochy about the secret room at Belle's and showed them the necklace. Lochy was amazed. She thinks it symbolizes my counterpart's love for dragons. I had to smile at this. I love Lochy, Belevedere and their little male Duggan. I had tea with the dragon family and I was so lucky to have them as friends. I am so glad my Prince's father put a stop to dragon hunting. Dragons are misunderstood. It was late by the time I left. Beledere flew me out to the woods. It was so neat flying on him. You can see the whole world from above. Luckily, no one saw the dragon bring me home. My Prince wouldn't believe me anyway. He is the best husband ever but he wouldn't believe that dragons talk. He didn't believe the story about the secret room. My fairy god mother always watches over me and she made my dreams come true.

The next morning I took Emerald out to ride our pet unicorn, Snow. Snow is such a gentle animal. Later, I took Emerald over to visit Mom. Mom asked about the necklace I was wearing. I told her it was a present from Belle. She was curious about the dragon in it.
Mom will be over tomorrow to visit us. She and the King are still close. They are having dinner together tomorrow night in the Ball Room.


I still have my mouse friends. They live in the unused wings of the castle. Emerald loves them as I do. We went to see Eeyore, Pooh, Piglet and Tigger yesterday. Emerald loves how Tigger bounce around. He is so cute. Eeyore let Emerald ride on him and she was so content. It made Eeyore smile as well. Pooh gave us some honey and Piglet was worried he didn't have enough cookies and punch for Emerald and I. He's so cute.

Belle, Snow White, Ariel and Beauty will be visiting soon. I can't wait to see them. We are hosting another Ball. My fairy god mother told me I will be having a son next season. I can't wait to tell my Prince. Emerald will be two soon. I love Emerald so much. She is the perfect little Angel and Princess. I don't know what I would do without her. She will be happy to have a brother. I will have two perfect, beautiful children.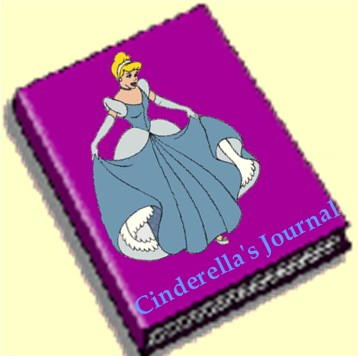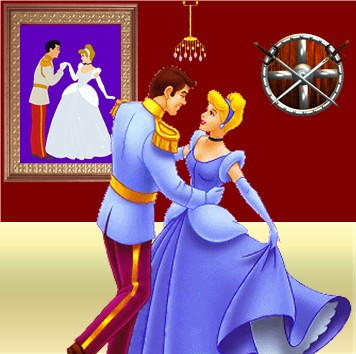 © Copyright 2015 Princess Megan Rose (UN: tigger at Writing.Com). All rights reserved.
Princess Megan Rose has granted Writing.Com, its affiliates and its syndicates non-exclusive rights to display this work.
Printed from https://www.writing.com/main/books/entry_id/297693-A-Day-With-My-Little-Girl