Printed from https://www.writing.com/main/books/entry_id/301198-Our-Son-Arrives
| | |
| --- | --- |
| | Cinderella's life after the glass slipper. Other fairy tale scenarios included. |
#
301198
added
August 6, 2004 at 4:10pm
Restrictions:
None
Our son arrived three days ago. My Prince and I have no words to express our joy. We just love him and have another blessing in our lives. We named him Prince Nolan and he is beautiful. Just like Emerald was and is. She grows more beautiful everyday. Prince Charming and I love them both so much.

Belle has been a big help. I am glad she's here. Snow White arrived yesterday with Doc and Sneezy. They wanted to see the baby and be with me. Doc and Sneezy have some much fun with Emerald. She doesn't get jealous this way. Eeyore stopped by, along with Pooh, Kanga and Roo. Kangra made some strawberry jam and a blanket for the baby. Eeyore bought flowers, red roses and Pooh bought some honey. I have the best friends around. Snow White bought a comforter for the baby and painted a beautiful picture of our castle. She is a talented painter.

The King just announced he is marrying mother. My step mother. I hope she won't be bossy with the servants. The King did remind her that I am the Princess and even Lady Tremaine will be Queen, she isn't the boss of everything. She said she would behave herself. I hope so. She and I have become so close. She loves Emerald and I hope that my children will always know love and not hate.

Lochy, my Dragon friend, stopped by at night when noone could see her. She bought a green and blue toy dragon for the baby. She bought Emerald a pretty blonde doll that looks like my little girl. I will take Emerald soon to visit the dragon family. My Prince knows about them and no harm will come to the dragons. Dragons are no longer killed. Thank goodness.

Tomorrow, Belle, Snow White and I are having a Tea Party. It is a girl thing and I enjoy our times together so much. We are also planning a royal engagement party for the King and mother. My sisters will also be here tomorrow to help plan the event. Tomorrow will be another day. I just checked on my beautiful children and they are sound asleep. I just saw fairy Godmother. She watches over the children for me. I am off to bed as well. All is quiet at the castle.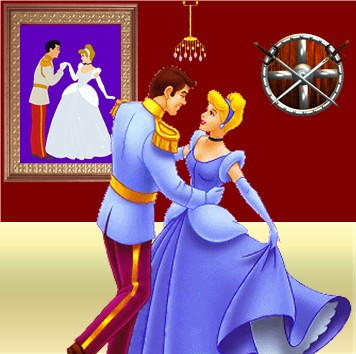 ** Image ID #859840 Unavailable **

© Copyright 2004 Princess Megan Rose (UN: tigger at Writing.Com). All rights reserved.
Princess Megan Rose has granted Writing.Com, its affiliates and its syndicates non-exclusive rights to display this work.
Printed from https://www.writing.com/main/books/entry_id/301198-Our-Son-Arrives