One sunny afternoon, Big Mom, my grandmother, sat in one of the two high-backed yellow chairs in the living room of our downstairs flat. There had been a lot of busyness in the house, people coming and going. Big Mom was holding in her arms what she told me was my brother. She called to me and told me to come and look at him. I sidled up on her left and looked down inside the soft blue blanket with the satin trim. I guess I wasn't too impressed because although I recall all of that, I don't remember what he looked like. I just remember his smell. To this day I associate the scent of A&D ointment with my younger brother as a baby.

For the first ten years of my life, I was the only girl in my family, sandwiched between two brothers. Teddy, was five years my senior. I was two years and eight months older than my younger brother, Tommy. It was the three of us who came up together. Although I generally enjoyed my only-girl status, at times, it was difficult and lonely.

Our parents were relatively young, both twenty-five at the time I was born. They were high school graduates who had been reared in the same town and roughly the same neighborhood in urban Alabama. As young people, they knew and grew up with each other's families. My mother was an only child, but she lived with and was raised by her grandmother, who also housed a couple of her children and their children. My mother and her cousins grew up like siblings. My father, son of an itinerant preacher, was one of seven children.

In search of a better quality of life and gainful employment, my mother and father left the south and came north. It was in Detroit, the Motor City, which they decided to make their home. My father went to work at one of the Big Four auto plants. Big Mom, my mother's mother was already living in Detroit with her husband, my mother's stepfather. I think that was the main reason for my parents ending up there. For a time, my parents lived with my grandmother until they could afford a place of their own. Several other relatives came up from the south as well, and most of the males worked in the auto plants.


The first home I lived in was, as I said earlier, a downstairs flat. It was in a working class neighborhood on the west side of the city. As my parents were far from well-off, the flat was Spartan, but clean. My mother was a meticulous housekeeper. Most of my memories of her involve her cooking, cleaning, polishing shoes, ironing clothes, or doing something of that nature. She rarely took the time to just sit around when we were little.

Times were different then, too. She could put my brother in his buggy and leave us out on the front porch by ourselves and not have to worry about us while she went about her tasks inside the house. I would play on the porch with my toys while my brother napped in the sun. When she wasn't looking, I would sometimes pick at him to wake him up so that I could play with him. Since Teddy was five when I was born, he was always in school during the day, so I would wait on the porch for him to come home. Even though I couldn't tell time, I could sense when it was close to time for school to let out. Forbidden to leave the porch, I would stand on the bottom step, looking for him to come down the street.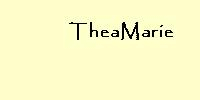 ** Image ID #802641 Unavailable **