Printed from https://www.writing.com/main/books/entry_id/394812-Is-Anybody-There
(16)

by

Rasputin

My thoughts on everything from albacore tuna to zebras
#
394812
added
December 29, 2005 at 6:58am
Restrictions:
None
Ok, I got two extra hours of sleep last night, so why am I so tired? It's snowing here and blowing and I've got to go pick up my son at work in a couple of hours. Tomorrow is back to work time.

I've been trying to think of something earth shattering and witty to say today, but it's just not there. Surprised, huh? There is one overiding thought I've been having though. Does anybody besides Val actually read this thing? Or am I just talking to myself. Not that I mind the sound of my own voice, but frankly, I even bore myself every once in a while.

So do me a favor, if you do read this blog, let me know. I don't care if you like it, agree or disagree with me, I just need to know I'm not the last man standing.






Read my Blog!!!

http://www2.Writing.Com/authors/joeumholtz/blog
How do you feel about your writing? (E)
Do you and your readers agree/disagree on your best stories?
#

795405

by Rasputin
Pick Your Prompt (18+)
Do you like to write to prompts?Have a prompt contest? This is the place for you.
#

819961

by Rasputin
** Animated Images For Use By Premium+ Only **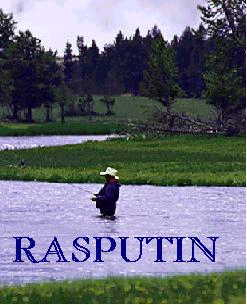 ~~Image #4000 Sharing Restricted~~
© Copyright 2005 Rasputin (UN: joeumholtz at Writing.Com). All rights reserved.
Rasputin has granted Writing.Com, its affiliates and its syndicates non-exclusive rights to display this work.
Printed from https://www.writing.com/main/books/entry_id/394812-Is-Anybody-There