Printed from https://www.writing.com/main/books/entry_id/530784-Untitled
(10)

If I don't write about it, I might implode.
#
530784
added
December 19, 2015 at 11:32am
Restrictions:
None
It has been months since I've written in this journal, and I suppose it's because there has been so much going on regarding New Orleans and the rebuilding effort that I just didn't know where to begin whenever I tried to write something about how we're doing, lately. So for now, I'm depending upon the words of others who also know the truth about what's happening with the recovery efforts:

"Pay Heed to New Orleans' Plight: Next Time, It Could Be Your Town"
http://tinyurl.com/2bztus

Rising Tide
http://www.risingtidenola.com/
http://risingtideblog.blogspot.com

"New Orleans v. Iraq"
http://tinyurl.com/2s3243


Despite the pain and frustration many of us in New Orleans and along the Gulf Coast are still dealing with, we realize we are not the center of the universe. We know there is suffering and misery throughout the world. Our hearts go out to Minnesota and the victims of the bridge collapse, to the families of the Utah miners, to victims of the fire in Greece, to everyone dealing with the flooding in the Midwest, and to everyone affected by Hurricane Dean.




Update: Two websites are gone.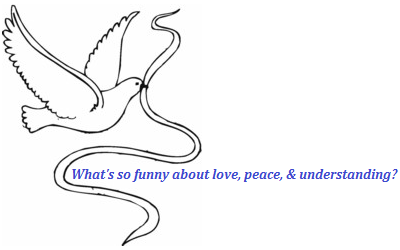 © Copyright 2015 Fictiøn Ðiva the Wørd Weava (UN: fictiondiva at Writing.Com). All rights reserved.
Fictiøn Ðiva the Wørd Weava has granted Writing.Com, its affiliates and its syndicates non-exclusive rights to display this work.
Printed from https://www.writing.com/main/books/entry_id/530784-Untitled