Printed from https://www.writing.com/main/books/entry_id/555328-A-bit-of-an-unsettling-poll
(10)

If I don't write about it, I might implode.
#
555328
added
December 8, 2015 at 3:11pm
Restrictions:
None
A bit of an unsettling poll...
One of the newstories reported in our local news earlier this week was about the results of a recent poll conducted by the UNO (University of New Orleans) Survey Research Center. The poll asked takers for their opinions on federal aid, crime, and corruption, mostly, but about 25% of the takers also believed that parts of New Orleans still sat underwater. There were 775 residents living outside of New Orleans who participated in the poll, so perhaps a larger number of Americans and other world citizens are better informed. Perhaps. Still, New Orleans is years away from what could be a full recovery, especially where housing is concerned. The article about the poll can be read at http://tinyurl.com/ysze88.

Here is a list I created of what I view as some of the positives and the negatives, two years later:


Some rebuilding has occurred.

There has been a crackdown on crime and corruption.

More charter schools have been created and opened; colleges and universities have reopened.

"Hollywood South" re-emerges as New Orleans becomes third in the nation for film production; K-Ville, a primetime crime drama that's not only about New Orleans but is also filmed in New Orleans, premiered on the Fox network.

3 new festivals were created: The New Orleans Seafood Festival (unbelievably, we didn't have our own such festival before Katrina and the levee breaks), The Cajun/Zydeco Festival, and The Tomato Festival - it's always good to try to bring people together, especially through great food and music.

The French Quarter Festival occured this year.

The Hornets came home (thank you Oklahoma for giving our b-ball team a home while they couldn't be home in New Orleans); The Saints became a new type of team--one that wins for a change
.

Mardi Gras occured with about 800,000 visitors attending. Some might see this as a negative given the "flashing for beads" that happens in the French Quarter, but outside The Quarter, Mardi Gras is mostly a family celebration. The truck parades that roll on Mardi Gras are truly family celebrations as two organizations, Elks Orleanians and Crescent City, invite families to form krewes that decorate flatbeds that are then paraded throughout the city. My family formed a krewe in 1990 and we paraded our decorated flatbed during the Crescent City Truck Parade in 1991. It was a lot of fun.

The Essence Festival, "the party with a purpose," returned to New Orleans.


The new high cost of living, especially where housing is concerned.

Crime; despite the recent crackdown.

The red tape still slowing some rebuilding efforts.

Charity Hospital remains closed.

It remains a bit difficult for The Corps and FEMA to be honest.


Despite my or anyone else's opinion, I suppose the best way to see what's going on in New Orleans is to come and visit. The water is safe to drink and to bathe in, we promise! Here's proof:

My niece, Akyra, and my nephew, Marcus, bathing "Missy"
.

Please, see "Doggie Bath II"
. Thank you.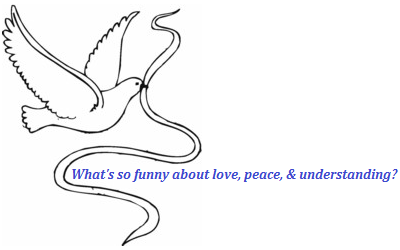 Footnotes
Update: The article about the poll had disappear.
© Copyright 2015 Fictiøn Ðiva the Wørd Weava (UN: fictiondiva at Writing.Com). All rights reserved.
Fictiøn Ðiva the Wørd Weava has granted Writing.Com, its affiliates and its syndicates non-exclusive rights to display this work.
Printed from https://www.writing.com/main/books/entry_id/555328-A-bit-of-an-unsettling-poll