Printed from https://www.writing.com/main/books/entry_id/564824-R-I-P-Officer-Nicola-Cotton
(10)

If I don't write about it, I might implode.
#
564824
added
May 22, 2019 at 12:50am
Restrictions:
None
R. I. P. Officer Nicola Cotton
On January 28, 2008, 24-year-old N. O. P. D. Officer Nicola Cotton was killed in the line of duty. She was gunned down while trying to assist a man she found wandering the street. The man proceeded to struggle with her, grabbed the officer's gun, and ended up shooting her to death. The man has only been identified as a 44-year-old mental patient, so far.

Nicola is being laid to rest, today, February 1. Hundreds of police officers from all over the region are expected to attend her funeral. After hearing so many who knew and loved her speak of her, I'm convinced that Officer Cotton lived like many WDC members--she genuinely cared about others and gave from her heart. She was known to keep small bills in her pocket so she could share the money with the homeless when possible.

Officer Cotton's death unfortunately highlights the struggle New Orleans currently faces in regards to the homeless and the mentally ill. Particularly, mental patients who wish to remain homeless rather than having to live in shelters. I can certainly identify with that wish--spending just two weeks in a makeshift shelter nearly drove me insane. But how else do we try to care for all of our people in New Orleans? I'm sure there are no easy answers. If there were, then I doubt we would still be grappling so much with the aftermaths of Hurricane Katrina and the levee breaches.

August 2008 will mark the third anniversary of the catastrophic flooding, and the city continues to struggle with a shortage of care for the mentally ill.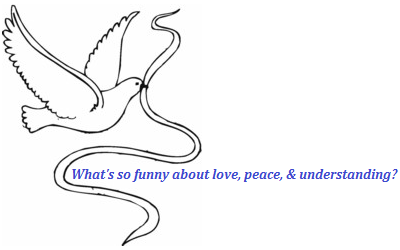 © Copyright 2019 Fictiøn Ðiva the Wørd Weava (UN: fictiondiva at Writing.Com). All rights reserved.
Fictiøn Ðiva the Wørd Weava has granted Writing.Com, its affiliates and its syndicates non-exclusive rights to display this work.
Printed from https://www.writing.com/main/books/entry_id/564824-R-I-P-Officer-Nicola-Cotton