Crazy Ladies
Michael Lee West
Harper Perennial
Originally published by Longstreet Press
1991
I came by this book through Amazon.com as I was ordering Fried Green Tomatoes. It was one of those "Readers of this book have also selected...", so I went for it and got the super savings on the shipping. I wanted to compare Fried Green Tomatoes, the novel to the movie. Of course the novel was much better. Crazy Ladies sat on the shelf for ages before In recently finally decided to take it down and read it.

Crazy Ladies chronicles forty years of the lives and times of five Tennessee women, three generations of the same family. West allows the five women to tell the story, and then we also get occasional glimpses of the group from the unique perspective of the matriarch's black maid, Queenie.

In 1932, where the story begins, Miss Gussie is home alone with her infant daughter, Dorothy when an event occurs that although Miss Gussie manages to bury it away, it continues to quietly thread its way through the lives of her children and their respective daughters. It comes to light again near the end of the story, but winds up once again fading away, as do similar problems in the lives of these women who go on to make their own way, in their own way.

The story line itself isn't as provocative or profound, as it is entertaining. West has a writing style that is comfortable and engaging, much like someone sitting down with you and telling you a story you really want to hear. I found his use of first person fascinating. Having Miss Gussy, her daughters, Dorothy and Clancy Jane, and their daughters Bitsy and Violet giving their perspective of events as they unfold through the years was a lot like getting several sides of an interesting conversation. It was fun to see the different takes each character had on the same events. For me, I was able to better appreciate the characters since I was allowed to know what they were thinking at the time.

For example, even in third person, it would have been very easy to tell that Miss Gussie was a strong and determined woman and why she preferred her younger child, the independent, outgoing, freethinking Clancy to her older, emotionally fragile, attention-seeking daughter, Dorothy. But it wouldn't have been so easy for me to not find Dorothy's daughter, Bitsy, flighty and shallow had I not been allowed to see what was happening in her head. It was also very real how Miss Gussie and the youngest granddaughter, Violet, formed the strongest bond, being that they were so very much alike in their ways and their viewpoints. Kind of a life comes full circle sort of thing.

The characters live through what was probably the most turbulent period in recent American history, WWII, the nostalgic 50's, the 60's, with the story ending in the early 70's. By that time they have gone through the respective changes each of those decades brought about in women's lives, each of them with differing levels of success and failure. Bitsy, Miss Gussie's oldest granddaughter has had a child of her own by this time. I was left wondering what was in store for her daughter.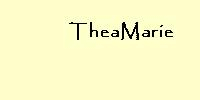 {