Printed from https://www.writing.com/main/books/entry_id/596085-Sign-of-Katrina-fatigue-Storm-Memorial-Delayed
(10)

If I don't write about it, I might implode.
#
596085
added
December 19, 2015 at 11:12am
Restrictions:
None
"Sign of Katrina fatigue? Storm Memorial Delayed."
A recent Associated Press article posed the question. My answer: No, the memorial's delay is not a sign of Katrina fatigue among New Orleans residents. Many of us are most definitely fatigued, but it isn't "Katrina fatigue." We're so tired because federal, state, and local government officials and agencies still behave as if our attempts to rebuild our lives are some sort of game. We are still being lied to and led around in circles, particularly by FEMA. We are still dealing with plenty of crap here in New Orleans. If it were not for many of us helping each other out and the city being visited by hordes of volunteers, the city areas beyond the French Quarter would be in worse shape. I suppose Mother Theresa said it best, "Do not wait for leaders; do it alone, person to person." The memorial's delay is also a sort of frightening realization that we're still presuming that our elected officials are staying on top of some projects and events, just as we presumed they were on top of keeping the city safer by assuring that the U. S. Corp of Engineers were properly building the levees.

We haven't forgotten those who lost their lives in the storm. It's just that we're still struggling to recover in some ways.

What also bothered me about the article is how the reporter makes a point of mentioning that a million dollars in taxpayer money was given to the project as if every taxpayer in America except those who live in New Orleans is having his/her tax funds going to waste. I have no problem with being transparent about what's going on with taxpayer's funds, but I just know that some people will ask yet again why the federal government is even bothering to help rebuild New Orleans. But I can't worry about what those people might believe or say because I know the truth. I am a part of the truth.

The memorial will be built. It won't be built as soon as we and many others would like, but it will stand someday.


The article can be read at http://tinyurl.com/katrinamemorial.

The website for the memorial can be visited at http://www.neworleanskatrinamemorial.org/.



Update: One article is gone.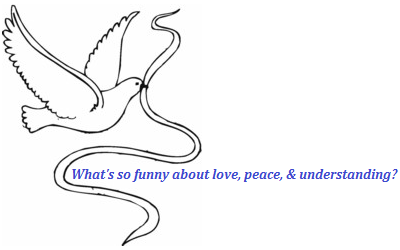 © Copyright 2015 Fictiøn Ðiva the Wørd Weava (UN: fictiondiva at Writing.Com). All rights reserved.
Fictiøn Ðiva the Wørd Weava has granted Writing.Com, its affiliates and its syndicates non-exclusive rights to display this work.
Printed from https://www.writing.com/main/books/entry_id/596085-Sign-of-Katrina-fatigue-Storm-Memorial-Delayed