Printed from https://www.writing.com/main/books/entry_id/603679-As-Expected
(10)

If I don't write about it, I might implode.
#
603679
added
September 23, 2015 at 5:25pm
Restrictions:
None
I was expecting to come across such comparison, sooner or later: http://tinyurl.com/iowacomparison

Why do some people choose to hate and then to spread their hate? A disaster is a disaster. There should not be any comparisons between one disaster and any others. Yet, there are those who I'm sure could not wait to begin comparing the flooding disaster in Iowa to the disaster in New Orleans. And of course, we of the deep south were lazy idiots just sitting and waiting to be rescued. Yes, it was idiotic of New Orleanians to grow complacent about hurricane protection and the threats that hurricanes posed to the city, but once the levees broke how were thousands of people who were stuck in New Orleans mostly because they lacked transportation to evacuate in the first place going to get out of the city then? Where were they supposed to go? Certainly not into the city of Gretna where Gretna police stood with guns and fired at those attempting to escape the flooding on foot by crossing the Gretna bridge. And let's not forget that there were babies, the elderly, families, the working poor, and black and white people who used the Superdome and the Convention Center as shelters of last resort. Why does the predominate image of New Orleans always seems to be one of a government-check-collecting, lazy, unwilling-to-work black person when it comes to discussing the people who remained in New Orleans as Katrina struck and the levees broke, and especially when someone takes it upon himself or herself to compare what happened in New Orleans to what happened in Iowa or New York? There is no comparison. We have all suffered.

Even Governor Schwarzenegger felt the need to take a dig at New Orleans and Louisiana when he held a press conference during the recent wild fires in California, boasting about how well prepared California was to deal with disasters with a wry smile as a man stood behind his shoulder with a smirk on his face. I thought it was rather sad. Why choose to "poke your tongue" and "wag your finger" at us and make snide remarks that essentially translate into "Na-Na-Na-Na-Na...we're better than you!" Why not choose to say because of our disaster, you want to assure now more than ever that the people of your state are well-prepared and will be well-treated by government agencies they might have to call on for aid? But guess what--if what I went through during the levee breaks caused other American cities and states to wake up and be sure they were prepared as much as possible for a disaster, then I would go through it all again.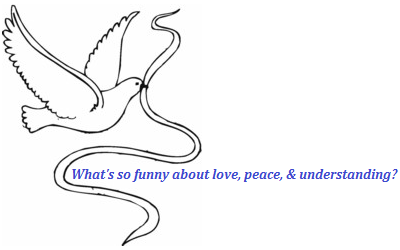 © Copyright 2015 Fictiøn Ðiva the Wørd Weava (UN: fictiondiva at Writing.Com). All rights reserved.
Fictiøn Ðiva the Wørd Weava has granted Writing.Com, its affiliates and its syndicates non-exclusive rights to display this work.
Printed from https://www.writing.com/main/books/entry_id/603679-As-Expected