Printed from https://www.writing.com/main/books/entry_id/604398-Third-Anniversary
(10)

If I don't write about it, I might implode.
#
604398
added
September 23, 2015 at 5:23pm
Restrictions:
None
Today marks the third year since Hurricane Katrina struck the Gulf Coast and the levees failed in New Orleans. There were several gatherings throughout New Orleans and the greater areas including one where the last seven unclaimed bodies of Katrina victimes were laid to rest at the Charity Hospital Cemetery. During the gatherings, we pause to ring what are called "Memory Bells" for a minute or two to honor first responders and volunteers, and to remember all who lost their lives. The bells are sold at Fire Stations for $3. The funds are donated to a first responder's fund. This year, all of the available 15,000 "Memory Bells" were sold.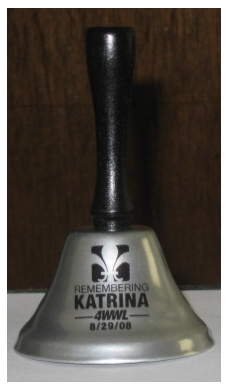 Unfortunately, there is a storm threatening to hit Louisiana sometime early next week. I'm already mentally exhausted from the media coverage and all the second-guessing weather forecasts. And the last thing I feel like doing is having to evacuate. But it's highly likely that my family and I will evacuate voluntarily without waiting for a mandatory evacuation to be declared. We'll either head east or west, but given that there is a chance that Hurricane Gustav will make landfall to our west, we'll probably head east or north.

Yet, once we're done with Gustav, we might have to deal with Hanna, too.

More about the anniversary and the storm can be read at http://tinyurl.com/58ylfs.

Hurricane Katrina struck at 9:38 a.m., three years ago. Around sometime later that morning, I sat in my bedroom listening to the rain and wind, and debris blowing around outside. Until a particularly loud, menacing sound sent me rushing out into the hallway where I sat on my desk chair surrounded only by walls, feeling a little safer. Then, perhaps, a couple hours afterwards, the storm surge began to flood our home with enough water to cover our toes. We began stacking what we could stack in hopes of saving some of our stuff, and then we retreated to the second floor where we rode out the rest of the hurricane. By the morning, the flooding caused by the storm surge was receding and soon all gone. However, we began to suspect that something was wrong when flooding began to occur again, hours later.

So to all those who question why we were/are so angry with the Corps of Engineers, it was/is because we know that New Orleans really did survive Hurricane Katrina and was truly devastated by the levee breaches, which occured, at least in part, due to faulty building and maintenance of the levees. I know this because I survived Katrina and I waded in Katrina's storm surge a day before I fled the flooding caused by the breaches via a boat and a truck.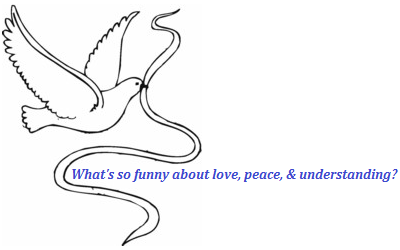 © Copyright 2015 Fictiøn Ðiva the Wørd Weava (UN: fictiondiva at Writing.Com). All rights reserved.
Fictiøn Ðiva the Wørd Weava has granted Writing.Com, its affiliates and its syndicates non-exclusive rights to display this work.
Printed from https://www.writing.com/main/books/entry_id/604398-Third-Anniversary