Printed from https://www.writing.com/main/books/entry_id/668147-Romantic-Inspiration-in-California---The-Golden-Gate-Bridge
(19)

by

StephB

It's about adventure! Life, Scouting, Family, writing what else is there?
#
668147
added
September 17, 2009 at 5:45pm
Restrictions:
None
Romantic Inspiration in California - The Golden Gate Bridge
The Golden Gate Bridge. Scenic. Wide. Beautiful. Gateway to California Wine Country. These are some words that come to mind when I think of the Golden Gate Bridge.

Mind you, I'm not native to California. I first saw the Golden Gate Bridge when my husband and I took 13 month old Andrew up to visit his aunt who had a house in Lake County, in Lakeport, just north of the California counties, Sonoma and Napa. I can't begin to describe it. It was BIG. LARGE. Awe inspiring. It seemed to span FOREVER. It stood tall and proud, majesticly over the bay it watched, keeping silent vigil and inspiring...romance.

Juliet, my muse, whispered in my ear. Write. I envisioned a tale that took place right before World War II, in Napa. A young 18 year old man, heir to his family's well respected winery, falls in love with an exotic woman and then is drafted into the war. His love story with her unfolds in the last halycon days before the war. They have a passionate affair and then he's gone, leaving her to deal with his reluctant family.

Damn it, I didn't have a thing to write on. No napkin, no paper, no iPhone to put notes on. I still may write the story in the near future.

The Golden Gate Bridge is a wonderful setting for a romantic story. The view from one end of the bay to another is wonderful. And it really is the gateway to California wine country. Once you pass the bridge, in 10 minutes you're in Sonoma country. And what's more romantic than wine? **wink**

Just a little history:

Joseph Strass designed the bridge. He saw the site in 1919 and was inspired. Between 1919 and 1933, he drafted designs and went through the political processes to get the money to build the bridge. Golden Gate Bridge construction commenced on January 5, 1933 and lasted four and a half years.
For me, the Golden Gate Bridge embodies California romance.

**smiles**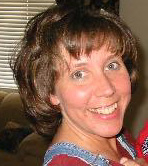 Visit the:
Angel Product Reviews (ASR)
Learn all about doing product reviews for WDC and earn merit badges for your effort! Fun!
#

1209679

by iKïyå§ama
© Copyright 2009 StephB (UN: sgcardin at Writing.Com). All rights reserved.
StephB has granted Writing.Com, its affiliates and its syndicates non-exclusive rights to display this work.
Printed from https://www.writing.com/main/books/entry_id/668147-Romantic-Inspiration-in-California---The-Golden-Gate-Bridge