Printed from https://www.writing.com/main/books/entry_id/684126-Christian-Groups-You-Can-Trust-With-Donations-to-Haiti
(54)

by

Kenzie

Fibro fog, pain, writing sandwiched in between. Quotes. Sermon notes. Encouragement.
#
684126
added
January 17, 2010 at 1:31pm
Restrictions:
None
Christian Groups You Can Trust With Donations to Haiti
Click here for a list of Christian relief organizations in Haiti that have been vetted by the Evangelical Council for Financial Accountability.

http://www.ecfa.org/ServantMatch.aspx?Type=Haiti



As the current and past presidents have reminded us, it's important to know the organization to which you give or know that someone has done research on them.



From the ECFA web site:


ECFA is an accreditation agency dedicated to helping Christian ministries earn the public's trust through adherence to Seven Standards of Responsible StewardshipTM. Founded in 1979, ECFA provides accreditation to leading Christian nonprofit organizations that faithfully demonstrate compliance with established standards for financial accountability, fund-raising and board governance. Members include Christian ministries, denominations, churches, educational institutions and other tax-exempt 501(c)(3) organizations. Collectively, these organizations represent more than $18 billion in annual revenue.

ECFA's Seven Standards of Responsible StewardshipTM focus on board governance, financial transparency, integrity in fund-raising, and proper use of charity resources.



For more information on ECFA or to find a Christian relief organization, click the link at the top of the page.




****************************





So many of our Christian brothers and sisters have died or are missing in Haiti because that's one place that Christians in the US go to do mission work.

I just learned today that the top executive of UMCOR (United Methodist Committee on Relief) died before rescuers could free him from the wreckage of the Hotel Montana. Reports had first said he was pulled out alive, but now eyewitnesses are saying otherwise.

Rev. Clinton Rabb was also trapped with Dixon, but he is said to be in critical condition in a hospital in Florida. Four others who were there as part of the group - Rev. James Gulley, Sarla Chand, Rick Santos and Ann Varghse have already returned to their homes.

Another group, the Convoy of Hope, feeds 7,000 children every day in Haiti. They had just restocked their warehouse there. And, as Jeff Nene, Convoy of Hope's senior director of communications and technology said, "Some people may call this a coincidence," Nene continues, "we call it Holy Spirit intervention."

In the background, Fox News just talked about two stories coming up. One is about the miraculous story of the woman who was saved after being buried in rubble for days. The other story is about an orphanage where the children are in desperate need of food and water and no help has yet arrived.

What a horrible tragedy happened at Haiti. Let us hope and pray that the officials there will finally establish some building codes and that those who are going to help them re-build will be able to put up buildings that will not be crumbled so easily.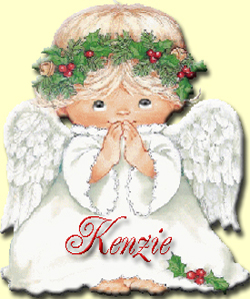 "My Favorite Neighbor"

"Sharing Sunshine...It's What I Do!"

"Admirable Women"

"Whose Work Are You Stealing?"

"The Potter's Cup and Saucer"
© Copyright 2010 Kenzie (UN: kenzie at Writing.Com). All rights reserved.
Kenzie has granted Writing.Com, its affiliates and its syndicates non-exclusive rights to display this work.
Printed from https://www.writing.com/main/books/entry_id/684126-Christian-Groups-You-Can-Trust-With-Donations-to-Haiti