Printed from https://www.writing.com/main/books/entry_id/711260-Losing-My-Kitty-Memories
| | |
| --- | --- |
| | Entries for Blog City are here and maybe other surprises. |
#
711260
added
April 11, 2011 at 8:22pm
Restrictions:
None
Losing My Kitty, Memories
I haven't written in my Attic Journal for awhile but I thought I would add an entry. My cat Tigger died October 4, 2010. I am having a hard time with this. I love her and miss her. I always will. I planted artificial purple roses on where my husband and I buried her. We also put a stone tile over her grave and a Memorial Monument that says: Rest In Peace Tigger 1973-2010 Friends have offered to give me a cat or kitten but I am not ready and I am not sure when I will be. My kitty was like a little girl to me. I hear her passing will get easier with time. I hope so.

My mother found some scrapbooks I made in high school. In my scrapbooks, I have pictures of the basketball team and the Sectional they won that year but they lost the Regional. I have newspaper clippings I saved from when I was in the Beauty Pageants, Drama Club Plays and all the articles I wrote when I was a high school reporter for the local newspaper. I used to write items for the college newspaper and I saved all those items as well. I have certificates I earned and I scrapbooked them, too. The principal resigned and there were articles about that and I saved those, too. I scrapbooked graduation cards and all the items that were in the paper. I saved other articles about school events. I still scrapbook and I took classes but I am not going to rescrapbook my items. I will keep them as high school memories in the old scrapbooks.

I found an autograped picture of the Monkees. James Drury of The Virginian that he personally signed and left me a hand written message and a picture postcard of Linda Cristal of The High Chaparrel and she hand wrote a message, too.

I also bought home a three foot Raggedy Ann Doll that I forgot I had, She is sitting in the wicker rocking chair in the room addition we built a few years back.

Winter is coming on and I hope it won't be a bad one. Maybe I will be writing in here later. Maybe I will be doing better by then. Hope you will read more of my Attic Journal entries.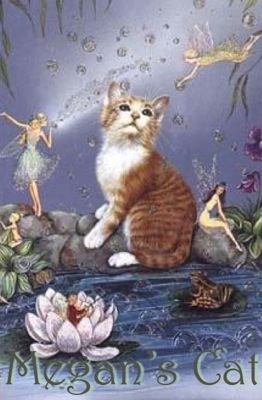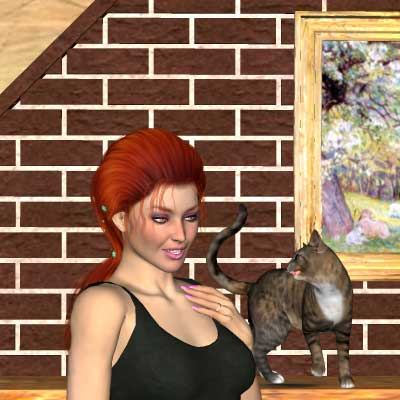 © Copyright 2011 Princess Megan Rose (UN: tigger at Writing.Com). All rights reserved.
Princess Megan Rose has granted Writing.Com, its affiliates and its syndicates non-exclusive rights to display this work.
Printed from https://www.writing.com/main/books/entry_id/711260-Losing-My-Kitty-Memories