Printed from https://www.writing.com/main/books/entry_id/729314-My-Summer-2011
| | |
| --- | --- |
| | Entries for Blog City are here and maybe other surprises. |
#
729314
added
July 28, 2011 at 4:44pm
Restrictions:
None
Here it is July. The kids will be back in school next month. Can you believe it? It has been over 90 Degrees the past few days. We started out with a lot of rain but the rain has slowed down. Hope it rains soon.

I got a blue ribbon on a Japanese Orgami Tea Pot Card I made. Mom got Reserve Champion on a butterfly card she made and Champion on an Afghan she made. I hope I will do better next year like Mom did.

My husband Ray has tenderiotis and had arm surgery and he is on Medical Leave. He is making progress and we are getting along being home every day. I work midnights. He knows I like to watch: YOUNG AND THE RESTLESS<,DAYS OF OUR LIVES and THE BIG VALLEY in the daytime. We have a new kitten named Bella. Yes, after Twilight's Bella! She is tortoise shell color and so orny and we love her. She sits on my husband's lap when he is on the computer. She is so cute and beautiful. To see her picture, click on my Biography Page. I miss Tigger but Bella is healing my pain and I have a baby kitty again. We got her from a woman my husband works with and she is the runt of the litter. She is our baby.

My husband Ray, my parents and I went to an Amusement Park by Lake Shafer. We rode on a plantoon boat across the river. Some fancy homes up that way and an old county home was on the tour. It is beautiful. I work in an county home but it needs a face lift to be a beautiful home again. At the gift shop, I got a glazed wooden plaque with a blonde girl and a wolf cub and mother cub. I love being by a lake.


My mother and I had a picnic at Lake Michigan. The lake is pretty blue like an ocean but it was hazy and brown that day and 94 degrees. Not a good beach day but hopefully, we will go again.

My son Jason is working on his PHD in Psychology. He has a good job at the State Hospital and I am so happy. My daughter-in-law Erin is an Admissions Counselor in mental health and is working on her Masters. I work in Nursing in Psychology. Jason can diagnose them, Erin can admit them and I will give them their medicine! We can start our own mental health facility.

My husband and I went to an Power Of The Past Antique Tractor Show. He likes tractors. I go for the quilts and flea markets. I found a porcelain Princess Diana Doll that will go with the Princess Duchess Kate Wedding Doll I ordered. I saw a neat Wizard Of OZ quilt that is beautiful. Maybe I will own it someday.

That is my summer. Hope everyone is having a good one. Love: Megan

** Image ID #1797246 Unavailable **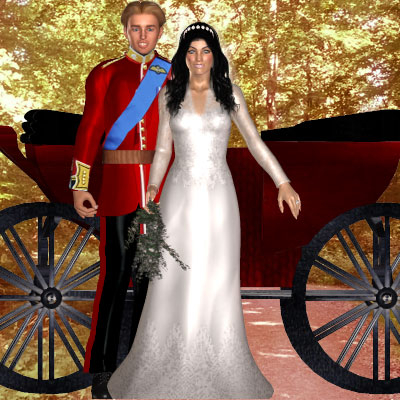 © Copyright 2011 Princess Megan Rose (UN: tigger at Writing.Com). All rights reserved.
Princess Megan Rose has granted Writing.Com, its affiliates and its syndicates non-exclusive rights to display this work.
Printed from https://www.writing.com/main/books/entry_id/729314-My-Summer-2011