Printed from https://www.writing.com/main/books/entry_id/776145-Blogging-Circle-of-Friends
(55)

by

Kristina ~

O'siyo Oginalii Tsilugi - Hello friends - Welcome - to My first blog. A place to share.
#
776145
added
February 26, 2013 at 10:35pm
Restrictions:
None
Blogging Circle of Friends
Such a grand group to belong to
I know I haven't been a member long and I've had a sluggish start but I am so honored to have been accepted into the group. Everyone here is so friendly and when they blog or email me, I can feel the warmth coming to me. The advantages of being a member is: Friendship: disadvantages? you are missing a grand group if you don't become a member: To change anything? Don't you dare!
I love the prompts and enjoy the challenge to keep me writing, I know I can share my thoughts (or basically vent) and all is well, at least it frees my mind and allows the creative juices to flow once more. I feel as though I can ask any question regarding writing and I can receive an answer if there is one to give. I love this group and thank you for allowing me to participate.

Kristina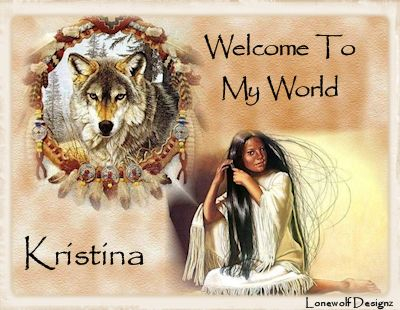 © Copyright 2013 Kristina ~ (UN: kb6vas at Writing.Com). All rights reserved.
Kristina ~ has granted Writing.Com, its affiliates and its syndicates non-exclusive rights to display this work.
Printed from https://www.writing.com/main/books/entry_id/776145-Blogging-Circle-of-Friends